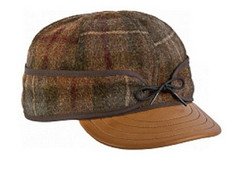 Stormy Kromer Cap with Deerskin Brim ($50 @ Amazon.com)
You may have a wall lined with ball caps — do you really? — but not a patterned wool/nylon blend cap with a deerskin brim, right? Right. But if you want to keep your noggin warm while A) making you look like you spend more time in the woods than you actually do; and B) scaring the holy hell out of Bambi's relatives you'll reconsider.
Also: 10 Kids Movies That Aren't Really Kids Movies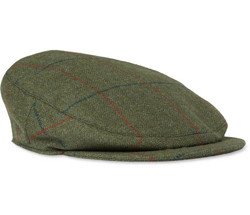 Shooting Check Stretch-Tweed Flat Cap ($110)
Not everyone will be able to pull this cap off — our apologies, lightbulb-shape headed dudes reading. For the rest of you, this is the perfect hat to class up your act. Musto Shooting's stretch tweed, 95 percent wool cap provides warmth and water-resistance in inclement weather. The wool newsboy/flat cap is a go-anywhere style; although, the lack of ear and neck protection make it an impractical choice for long stints in the cold. In that case, you'll need to wear a scarf.