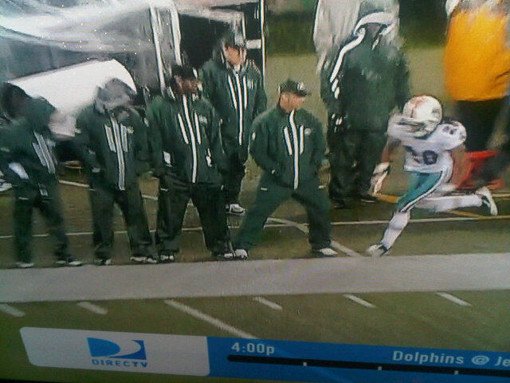 Back in 2010 Brett Favre received a $50,000 fine for sexting pics of his favorite halfback (don't make us spell it out for you) to a woman who wasn't his wife and Jets assistant coach Sal Alosi landed his team a $100,000 fine for intentionally tripping the Dolphins' Nolan Carroll.
For their actions, we've gotta say thanks. We almost forgot pro athletes and coaches get in trouble for more than bad mouthing officials, showing up late to practice, or missing flights. And while both Favre and Alosi get points for creativity in earning their penalties, we learned that there's no shortage of innovative ways the pros find to forfeit chunks of their salary, like…
1. Insulting Mormons — Former Bulls forward Dennis Rodman was fined $50K by the league during the 1997 NBA Finals for his comments following a loss in Utah. "It's difficult to get in sync with all of the f*cking Mormons out here," Rodman told the press. Later, coach Phil Jackson cleared up any confusion: "To Dennis, a Mormon may just be a nickname for people from Utah." Ah, makes sense. Thanks, P.J.
2. Kicking a cameraman in the nuts — Another one from Rodman: He was docked $25K, suspended for 11 games, and lost roughly $1 million in salary in 1997 after falling into the crowd and punting a courtside cameraman in the stones during a game against the T-Wolves.