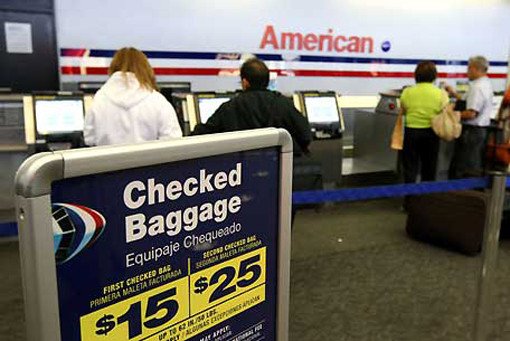 Airlines charged passengers $3.35 billion in baggage fees last year. Great for them, bad for all the people who shelled out an extra $50+ just to get their socks to and from their destinations. Clearly, you want to take nothing but a carry-on bag whenever you can.
Also: 7 Cool Gym Bags For Men
If it's time to replace your funky old duffel from college or your battered black roller, we've got some great airline carry-on bag options that are durable, have good storage capacity, and will impress even the most jaded of cute flight attendants.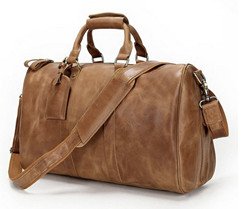 Karsd Vintage Leather Carry-On Weekender Tote Bag ($160 @ Amazon.com)
It weighs only three pounds, contains two open internal pockets and wide opening for the main compartment. The handcrafted leather satchel isn't great for long stays, but it's sharp looking and perfect for weekend getaways and overnights.