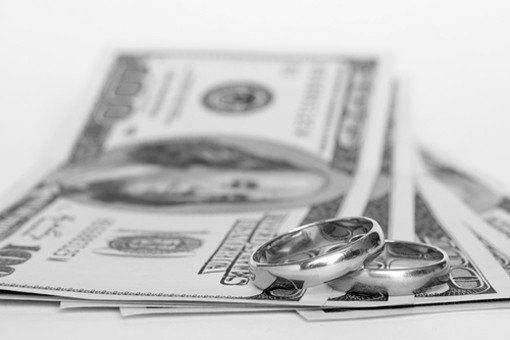 #2. YOU WILL END UP SPENDING TOO MUCH ON THE WEDDINGS
Are you guys paying for the wedding yourselves? Get ready to fork over small fortune for the big day. According to the Wedding Report — aka every guy's favorite publication — the weddings in New York City for example can cost an astronomical $77,000 on average.
The national figure is $30,000, which is lower but still not great. So start to look at where you're money's going. The venue, food, and booze are likely to be your big-ticket costs. Flowers, open bar, and things like going with a photo booth instead of adding another full-time photographer are places you can save a few grand.