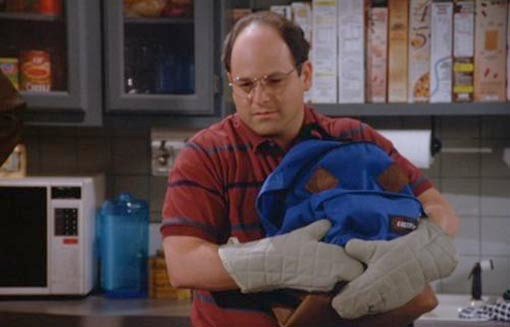 If you own an oven and don't own concrete blocks for hands, you need to own an oven mitt. Armed with that knowledge we've assembled a list of cool oven mitts — yes, you read that right, cool oven mitts — that will make your life easier in the kitchen. From pig faces to Powerglove spinoffs to heavy-duty hand protection, these mitts will protect your, er, mitts. Sorry about that joke …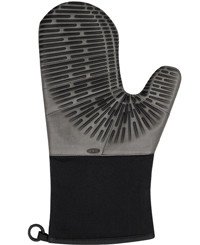 OXO Silicone Oven Mitt with Magnet ($15 @ Amazon.com)
These silicone gloves are safe in temps up to 600 degrees fahrenheit, and are also stain resistant and come with a no-slip silicone ribbing on the outside for better grip. The soft fabric liner for adds insulation and inside comfort. Colorways include red, green, blue, and black.