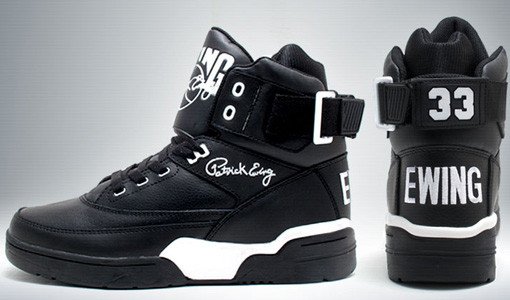 During his 15-year, Hall-of-Fame NBA career, New York Knicks center and ModernMan favorite Patrick Ewing blocked 2,894 shots, had 2,215 assists, and made 19 three-pointers (seriously). He also wore a lot of basketball shoes. (Ewing reportedly despised playing in bare feet because Charles Oakley would mercilessly ridicule his toenails.) Ewing founded his own brand of footwear in 1989, but it went bust in the mid 1990s. Well, now it's back.
Also: 12 Hilarious Old Baseball Cards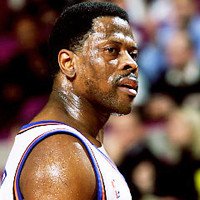 The 33 Hi 2012 Retro basketball sneakers (above) are the first official release from Ewing Athletics. The leather and suede kicks will come in four original color schemes, including white/blue/orange and blue/orange/white, both nods to the Knicks. The shoes will feature the same boxy look and cross straps as the ones Ewing wore while dominating the boards and creating massive pools of sweat on the court during his heyday. And in case you forget, Ewing was nice enough to stamp EWING and 33 on the backs of the shoes in gigantic letters, and autograph them on the side. You can pick up a pair for $100.