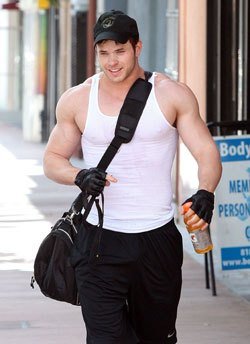 There are two places where men spend a majority of their time: the office and the gym. If you're one of those guys that tosses a towel over his shoulder and heads over to 24-Hour Fitness with iPod in hand, it's probably time you looked into getting a gym bag.
Why? Not only is it a convenient way to carry and protect your belongings, but it's also a cool excuse to show off your awesome taste in style (and it just might land you a shot at talking to the hot chick on the treadmill next to you). We highlighted some of the best gym bags for men – now it's up to you to decide which one is right for you.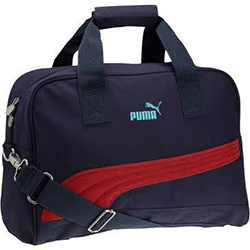 Puma Heritage Grip Bag ($70 @ Amazon.com)
With a classic look, this bag — made of durable canvas — has two handles and a cross-body strap that makes it perfect for everything from crosstown biking to a boxing class. Thing is, if you're no fan of giant logos, you'll want to pass.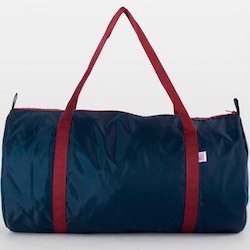 Pay homage to one of the most classic eras of the last century, the swingin' seventies, with the American Apparel Nylon Pack Cloth Gym Bag ($24 @ Amazon.com). This hipster of a gym bag is water resistant, comes with dual handles and is available in a range of fun color combinations, from black and silver to neon yellow and white. This is one of the best gym bags for men because it also conveniently folds up when you're not using it, and at this price, it won't matter if you're throwing your funky shoes in there.