Home
Posts tagged 'investing'
Posts Tagged:

investing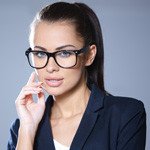 What investment technique does Warren Buffet, whose net worth hovers around $50 billion, share with most women? Find out.
We list the pros and cons of 401(k)s, IRAs, CDs, and other investment options in simple terms — and we do it alongside fascinating visual aids.
Financial journalist Charlie Gasparino had a front-row seat to the market meltdown. So we asked him to help us understand what the hell is going on.