Home
Posts tagged 'sponsor'
Posts Tagged:

sponsor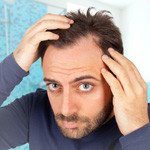 We schooled one cynical Modern Man reader on the benefits of new Head & Shoulders Advanced Thickening Tonic.
Did you know a cold can leave the body at 500 mph? Of course you didn't! Turns out, there are lots of things you never knew about colds and flu.
Taking care of your beard — or head, or chest — can now win the kind of adulation previously reserved for singing competitions and dancing with stars.