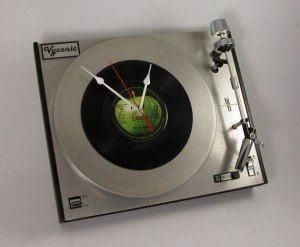 Vintage Phillips HMV Portable Turntable Clock ($200)
This old-school Phillips portable turntable with brushed metal finish has a silent sweeping second hand and quartz clock mechanism that's powered by one AA battery. The player comes with John Lennon's "Instant Karma" single as the clock's face, but if you hate hippies, you can email the seller and they'll find a different record that suits you.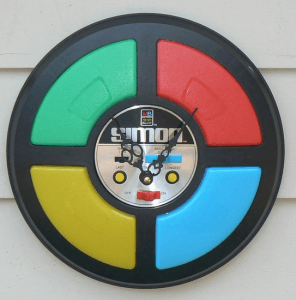 Simon Time ($52)
A guy found an old beat-up Simon game at a thrift store. Instead of popping batteries into it and whacking the buttons for old time's sake, he gutted it and turned it into a colorful wall clock. Either the guy's got way too much time on his hands, or he's a mad genius … with too much time on his hands. Still, it looks cool.