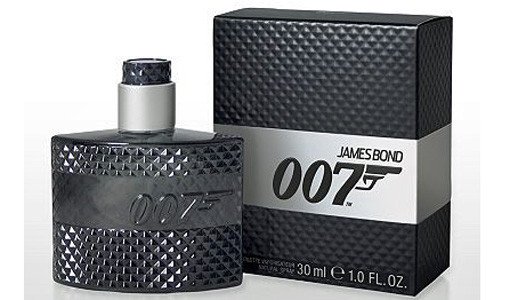 James Bond has been driving cool cars, shooting evildoers, bedding beautiful women, and making shockingly flippant quips in the face of extreme danger for 50 years. And while we're no fortune tellers, we do have a feeling he's going to do all of those things yet again when Skyfall hits theaters November 6.
You could celebrate 007's milestone by going out and killing every single bald guy you see who's petting a white cat … but we wouldn't recommend it. Instead, gussy yourself up and smell like the superspy with the new James Bond 007 Signature Fragrance ($30). The cologne contains notes of sandalwood, apple, rose thorn, lavender, cedar, patchouli, and geranium. Admittedly, we only know what (maybe) half of those things smell like. But we can tell you that the cologne smells appropriately manly. It also comes in a sleek-looking black bottle that's reminiscent of the grip of on Bond's signature Walther.
We're giving away three bottles of 007 cologne to ModernMan readers. How do you win? Well, pay attention!
Step 1. If you haven't already, Like us on Facebook.
Step 2. In the comments section of this story (below), answer this question: The names Pussy Galore, Holly Goodhead, and Honey Ryder are already taken — so what would you name the next Bond girl?
You can enter until October 26 at 11:59pm. Good luck!