Looking for a car is never an easy thing. Nowadays, the choice is staggering. You'll be facing choices, left, right and center – meaning, you have consider every little detail, from safety to economy, to handling and performance. However, with the winter coming, it just might be a good idea to get yourself an SUV. Think of icy, slippery roads and snow-covered driveways. Doesn't hurt to be prepared, right? When looking for an SUV, it doesn't necessarily have to be a high-end, off-road monster truck.
As it turns out there are plenty of cool, midsized SUVs out there that can provide luxury and performance and all of that for a decent price. In addition, some of the base models are quite affordable, so you don't have to go for optional extras if you don't want to.
Best SUVs For Winter Driving
Jeep Renegade
Jeep Renegade is really a great choice for guys who are looking for a more modest off-road vehicle. The Trailhawk model (check out the details below) is especially appealing and has full 4WD, which, as we all know is an essential for off-roaders. The Renegade is a great companion for daily driving on city streets or and suburban areas. The thing is, if you're out to get a ride that'll transport you safely through the winter the Renegade is a cool choice. It's good for both urban environments, as well as more tough terrain. Any nasty, bumpy roads will be absorbed by the suspension. While not as good as the Mazda CX-3 or the CX-5, it's a decent alternative.
Base model ($17,995): Renegade Sport with turbocharged 1.4-L 4-cylinder engine, a 6-speed manual transmission, FWD, cloth upholstery, 4-speaker audio system, USB port and push-button start.
Trailhawk model ($26,645): The steeper price of the Trailhawk adds a more off-road oriented vibe to it, with a 2.4-L 4-cylinder engine, a 9-speed automatic transmission, Jeep's Selec-Terrain system, an increased ride height, skid plates, all-terrain tires, tow hooks, and proper 4WD with low range.

Toyota Highlander
Should you be on the lookout for a spacious, tough SUV, the Toyota Highlander might be the answer. The 2016 model of the Highlander is an amazing family-type vehicle, and a capable off-roader. It's placed at very top of three SUV rankings lists – Midsize SUVs, Crossover SUVs and SUVs with 3 Rows. It has a smooth ride, while boasting a powerful 3.5-liter V6 engine. The upgraded model has nearly the same fuel economy as the base 4-cylinder engine. The car is known for its resilience and reliability.
Base model ($30,000): The base price of #30k can get you the Highlander LE, which, yeah, is in the more expensive category. Improved models, with optional extras, will go as far as $40k.
The AWD LE model (about $45,000:) The 7-passenger machine from Toyota, has 6-speed automatic transmission, complete with all-wheel drive and a 3.5-L V-6 that produces 270 bhp. Yep, you pay extra, but in this case you get what you pay for.
Mazda CX-3
Again, when it comes to off-roading, this is a more modest SUV, but damn, driving the Mazda CX-3 will really make you feel good (I should know, I own one). I mean, check out that sleek exterior, and the detailing, worthy of a Porsche Macan. The 146 bhp CX-3 features pretty solid steering, responsive powertrain to make for class-leading handling and thanks to its 2.0-liter 4-cylinder engine will get you from 0 to 60 in a reasonable 8.1 seconds (not bad for a modest SUV).
Base model ($20,860): The $20k-priced base model includes 4 doors, FWD, a 2.0-L 4-cylinder engine, and 6-speed automatic transmission.
GT model ($27,000): Bear in mind, that for that extra cash, this case an extra $7k the CX-3 Grand Touring model will get you AWD, which is more fuel efficient, has a manual transmission.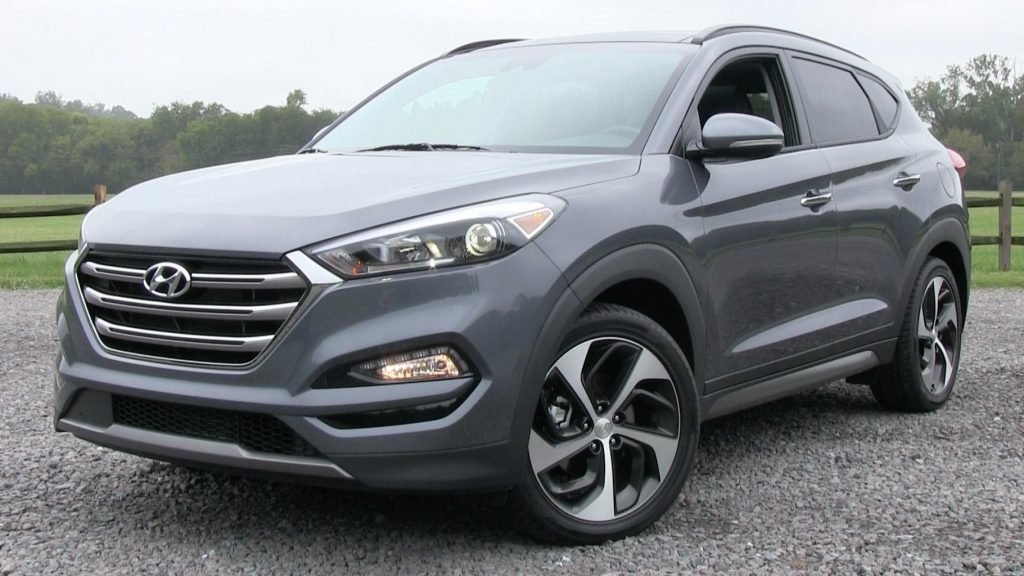 Hyundai Tucson
Another solid choice for the urban driver. It packs some pretty nifty tech and gear inside, you through the winter and it's generally a very comfortable ride even across rough roads. While the base version means you'll get a terrific car, with solid trimmings, it pays to give the Sports edition a looksy, because with its 7-speed automatic transmission, which critics describe as effortless, offers timely shifts. Meanwhile, you get a Sports package that has fuel economy close to average for the class. Bear in mind that Hyundai appears to have some cool Black Friday deals for this one, so be sure to check that out.
Base model ($23,595): If you're after the base trim for the Tuscon, just know that the price can go as low as $22,000 and will get you a 2.0-L 4-cylinder (making 164 bhp) and a 6-speed automatic transmission.
Tucson sport model ($28,445): The 4-doors, 5-passenger, AWD Tuscon Sport has a 175 bhp engine and 7-speed automatic transmission.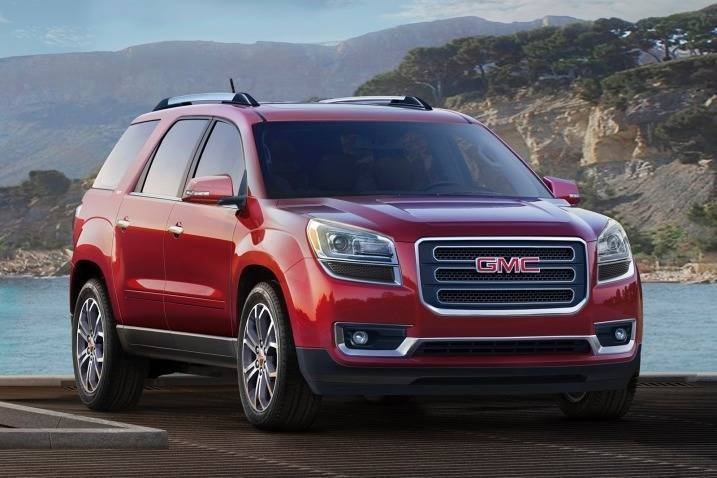 GMC Acadia
Looks like a serious contender and by 'serious' I mean, well, 'a bit on the larger side' and yeah extra space is always a cool thing. Getting the base Acadia SL will cost you around $30,000 and this particular model brings various improvements over the previous in the series. One of the biggest improvements is the interior of the Arcadia which has a third-row bench seat to allow for 7 passengers. Additionally, the second-row bench can be replaced with captain's chairs, thus reducing the vehicle's capacity to 6. So, in terms of interior, it really is falls smack down in the middle between its main counterparts siblings, the Chevrolet Traverse and Buick Enclave, it occupies the middle ground between a luxurious Enclave and more rugged Buick Traverse. As for power, well, you can a standard 2.5-L 4-cylinder engine with 195 bhp, offering solid acceleration, albeit you might go for the 310-bhp 3.6-L V6 if you're keen on better performance.
Base model ($30,000): Features push-button start, automatic 3-zone climate control, a 7-inch touch screen with IntelliLink, rear-view camera and a Wi-Fi hotspot.
All-terrain model (around $40,000): Come 2017, you'll be able to grab the All Terrain model AWD, Active Twin Clutch (increased traction for various wet and dry conditions), and Off Road drive select mode to assist for off-road uphill driving. This model also features a unique style, and different body-color, as well as grill and black chrome wheels. If that's not enough for ya, you can boost the package with an extra $2,700, which features forward collision alert, heated second-row seats, low-speed automatic braking, front and rear parking sensors, and front pedestrian braking.