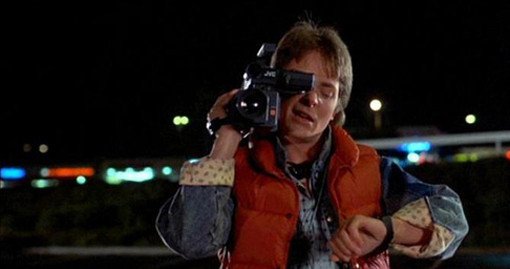 You don't necessarily wear a watch to tell time. About a million other gadgets and gismos can do that for you — your smartphone being the most obvious and most carried. Well, that and your pager, obviously. But wearing a watch can add to your style and allow you to show off your personality without looking desperate wearing some goofy hat or obnoxiously loud shirt.
That said, we all aren't able to drop bundles of cash on something like a wristwatch — but that doesn't mean we can find a cool and stylish timepiece. Whether you're looking for something modern with Bluetooth capabilities, retro with an old-school look, or something classic and timeless, one of these watches should fill the void …

Simple, clean, and full of style, guys who prefer a more casual look from a well-known brand will appreciate this modern variation of the classic Timex look. You get a comfortable nylon band on this water-resistant watch (up to 165 feet) along with stylish details such as an arrow-shaped second hand, a buckle closure, and luminous hands.
Available in black, red, and white, this smartwatch allows busy guys to stay connected and online via your smartphone or tablet. All functions work with Android systems, with IOS only supporting the calendar, caller ID, calculators, passometer, clock, and stopwatch.
Of course, even if you carry an OG flip phone, the watch will still look snazzy and provide the time. Another great feature: it comes with a handy "anti-lost" alarm.
Guys looking for a watch that can make a good impression at the office or on a date — and guys who are forgetful and leave their watches on while swimming or snorkeling — should give this analog timepiece a look. You get all the standard features most guys prefer in a men's watch, along with a durable case and a fold-over push-button clasp.
Outdoorsy and active guys need a watch that fits their active lifestyle and is rugged enough to withstand the occasional ding on a barbell or grizzly bear claw. Standout features on this solar watch include five alarms, a second stopwatch, a countdown time, and a band with a secure buckle enclosure.
The backlight allows for easy viewing in all conditions. You also get a convenient indicator showing how much battery life is left. Best of all, it's made in the USA! Uncle Sam would be so proud.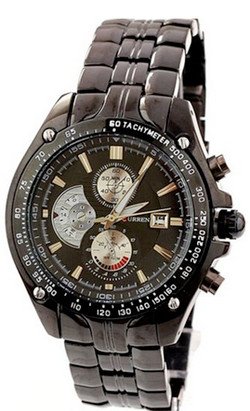 Dude, it's $20 — less than the price of two movie tickets. And it looks cool. Set in a durable case with easy access to settings for convenient adjustments, this men's wristwatch is water-resistant up to 33 feet and features a steel strap, a date window, and non-functioning decorative subdials that enhance its modern design.
Here are some tips on how to pick out the perfect watch without breaking the bank.
Materials and Design
When shopping around for a cool men's watch, consider the material and design of the watch first. Watches made of stainless steel or leather look classy and timeless, while plastic watches may be less expensive but not as durable over time. The design should also reflect your personal style — whether it's a classic leather band or a bright silicone strap. Consider which colors will work best with your wardrobe, from black leather to bold blues and greens.
Features
After considering material and design, think about which features would work best for you. If you need more than just time-telling capabilities, there are plenty of features available at an affordable price point like chronograph dials (for timing events), day/date indicators (so you never forget an important date), water resistance (for those who lead active lifestyles), glow-in-the-dark hands (great if you often wear your watch in low-light settings), or even GPS tracking capabilities if you need it! Whatever features are most important to you, make sure they come included in your purchase — don't pay extra for them later on!