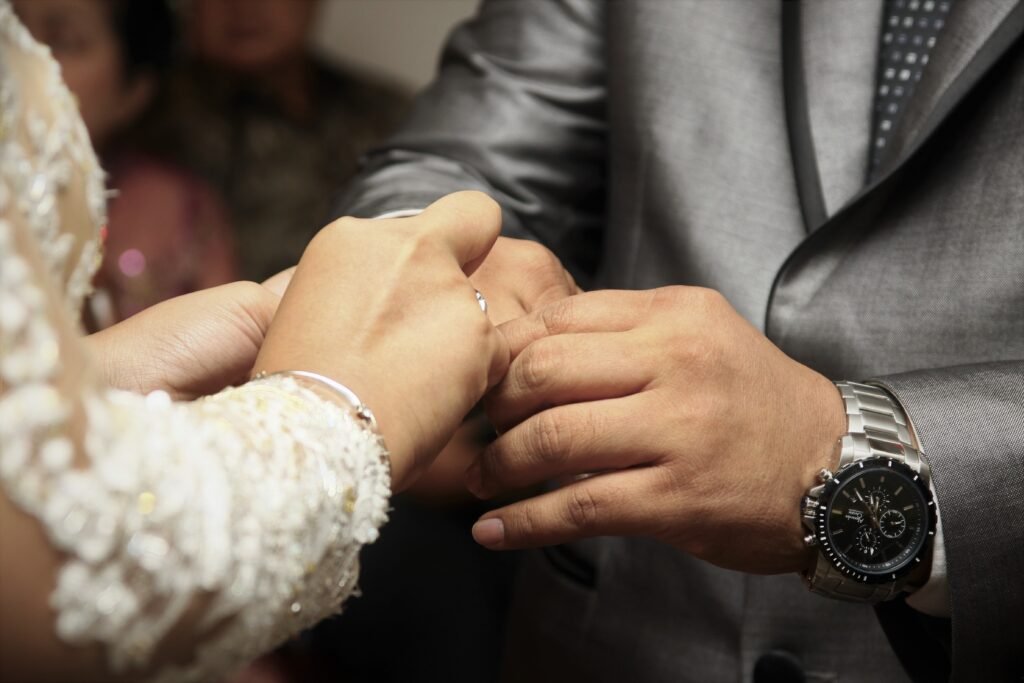 Getting married is a wonderful experience, but it's filled with trials and hardships. If you have an international marriage, you'll find even more challenges you'll have to overcome.
There are plenty of reasons someone from the United States might want to marry abroad. For instance, their fiancé might be from another country and wants to have a wedding closer to their relatives. Another common situation is some couples want to have a destination wedding in another country they like.
Whatever your reason for having an international wedding, there are many things you'll have to keep in mind. Let's take a closer look at some of the most important issues you need to be aware of if you have an international marriage.
Navigating the legal issues
Whenever a couple marries in another country, they must navigate the various legal requirements to get married there. This will often require you to show various identification forms and other documents.
Some documents you might need to show are your passport, birth certificates, and any divorce certificates. You might also need to show healthy blood tests, vaccination records, and other health certificates.
Finding the right vendors
If you don't know the country well, finding the right wedding vendors can be difficult. Ideally, you want vendors that are both affordable and reliable. You should also consider visiting these vendors in person. If it's something like booking a venue, you should see it in person to ensure you're getting what you paid for.
One thing that can help is to hire a wedding planner in your destination location who specializes in international weddings. They'll be able to help take care of some of the finer details and make sure everything goes smoothly on your big day.
Making sure everyone feels included
If one or both spouses have family from other countries, it can often be difficult to include both family groups in the wedding celebrations. It's even harder when one side of the family has to travel internationally and the other doesn't.
One thing you can do to make sure everyone feels included is incorporate some traditions from both sides of your family into the wedding ceremony and reception. For instance, if your fiancé's family is Indian, you might want to incorporate some of their beliefs or traditions into the ceremony.
Financial costs
Weddings are expensive, and they might cost even more depending on the destination you pick. For example, Florence, Italy, and Seville, Spain, are regarded as expensive places to get married. On the opposite side, many places in Mexico and Jamaica are relatively affordable.
You also need to be aware of the cost of traveling to another country. It's not just airfare and hotel costs that you need to account for, but also food and other necessities you might need. You must also realize your guests may have to pay hefty travel fees, which might deter some of them from coming.
The unexpected
Many things can go wrong with a wedding. Some common ones are bad weather, caterers not showing up, or the entertainment running late.
Now, imagine dealing with these issues in a country you're unfamiliar with. Trying to figure out where your caterers are is much more complicated when you don't speak the language or are unfamiliar with the customs and traditions.
Give guests enough time to prepare
You absolutely need to give your guests ample time to prepare in advance to ensure they can make it to your international wedding. It can be hard for your guests to book an international plane trip and hotel reservations. They might need to get or renew their passports, get vaccines, and take several days off of work.
While you don't have to provide an announcement two years in advance, you probably want to give around six months or as long amount of time as you feel your guests should have to get everything they need to attend. While there will be many challenges you'll have to overcome, as long as you're committed to your partner, it'll be worth it. With careful planning and preparation, you can celebrate your new life together with a beautiful wedding.