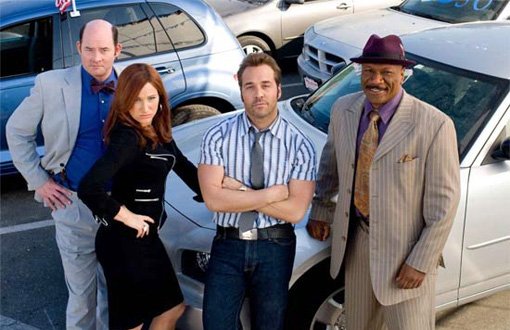 Negotiating a new or used car price is a competition that neither party wants to lose. Private sellers usually want close to top dollar for their vehicle, and salespeople are trained to pull tricks out of their sleeve to earn the highest commission possible. So to get what you want out of negotiations, you have to be prepared, have a plan going in, and have your finances in order so you know when to counter and when to humbly accept that you're simply too poor to buy the car.
To help you fare better in your car negotiations, we consulted Jackson Geraghty, a 16-year vet of the car business who was willing to trade teams to help you save some extra loot while closing the sale without much dickering (heh heh).
#1: BE FRIENDLY
Nobody wants to deal with assh*les, so if you act like a jerk, get ready to be treated like a jerk. Be friendly and polite, but stick to business. If you appear anxious or eager, or start spilling your guts about how you need a car soooooo bad, you'll seem desperate and will get taken for a sucker.
#2: COMPARISON SHOP OVER THE PHONE
Driving to various dealerships or all over your city to see a handful of cars you found on Craigslist ads is a waste of gas. Instead, pit dealers or sellers against one another by comparing prices over the phone before making a trip. "Get your pricing, contact another dealer, and ask for their price," Geraghty suggests. "And then go back to one where you'd like to service the car during your ownership and ask them to match."
For private sellers, Geraghty recommends checking Edmunds.com or kbb.com (Kelly Blue Book) to get an idea of the average going rate in your area for the car you want. If the person is asking too much, ask if the price is flexible. If the answer is no, save yourself the trip.