When you buy a car, an appliance, or even an article of clothing, all of these things include care or maintenance instructions. Not only is it expected, but it's required. What doesn't come with a set of instructions, however, is the human body.
Providing health education in early developmental stages is crucial for schools and students to succeed. Meanwhile, only 14% of middle schools and 38% of high schools in the United States cover sex education, and all its required topics. What's more, parents can opt their kids out of sex ed in as many as 36 states. The argument is that "parents should be responsible for passing this information on to their children," but many wind up realizing how uncomfortable of a conversation that is and never get around to it, are generationally uninformed on the subject, or don't believe that it should be a topic of discussion, and the deficiencies in sexual health knowledge perpetuate.
This shortfall of information goes on to further affect our development into adulthood, as we become sexually active and health concerns arise. For instance, on the topic of women's health, visits to the OB-GYN and pelvic exams have been on a stark decline since the late 1980's, yet more than 12,000 women contract cervical cancer every year, of which 93% would have been avoidable according to the CDC. It was also reported that 8 million US women between the ages 21 to 65 claimed they had not been screened for cervical cancer in the last 5 years. This can be for a number of reasons, including the exorbitant price of health insurance for women, which until recently, was considered "specialized health" and therefore came with a premium price tag, a lack of guidance and consideration for their symptoms, if any were present, or they simply weren't aware that yearly women's health checks were recommended.
The snowball effect of withholding our young generation from a robust sexual health education can lead to unplanned pregnancies, STIs/STDs, unaddressed illnesses, deteriorating mental health, and so much more. And the absence of this information doesn't just negatively affect women – men are also susceptible to an array of detrimental outcomes if they aren't prepared early in life.
Aside from confusion about what healthy sexual function may look like, men may also fall victim to ignorance on a variety of men's health topics such as anatomy, diseases and infections like Peyronie's disease and balanitis, low libido issues and erectile dysfunction, and maintenance of healthy relationships. Men's health is commonly considered an afterthought in society, and a lapse in guidance in these areas can lead to debilitating complications in both physical and mental health if support and clarity continue to go unprovided.
So what about that instruction manual?
While there may not be a magic guidebook available that serves as the key to all-things-anatomy and more, the next best thing may be a website with just what you're looking for. One notable company, Giddy (touting themselves as "the world's largest sexual health platform)" has taken the helm as the leading provider in sexual health news, education, and community discussions. Giddy proclaims that their goal is to destigmatize the issues we rarely talk about and make the sensitive and taboo a bit more accessible. The company helps readers address their sexual health conditions, diseases, and disorders; answer the questions about their bodies, stages of life, and relationships; and adopt lifestyle changes and gain perspective on living with lifelong medical conditions which affect the most intimate parts of life.
Giddy seems to urge their readers to take greater control of their sexual health. Their platform serves as a home for all races, identities and sexualities to pose questions, find answers and gather the necessary knowledge they seek regarding their sexual health.
A convenient value proposition of the platform is its ability for readers to custom-tailor their own experiences. After creating a profile, you're able to follow the topics that are most relevant to you, and receive the latest news each day. Having a customized news profile can help you stay ahead of the information curve and fill any educational deficits on a variety of topics.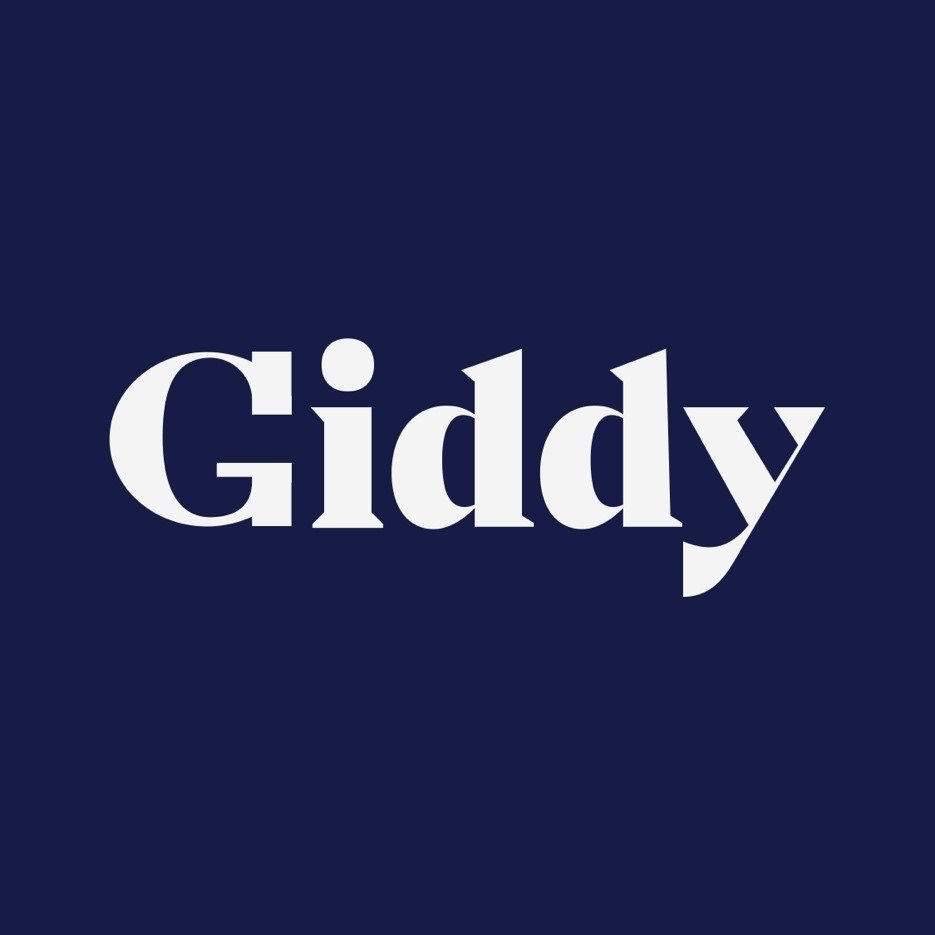 Our relationship with sex affects nearly every aspect of our daily lives, mentally and physically. That's why the website's articles cover a wide array of subjects in addition to sexual health, including men's health, women's health, culture and lifestyle, mental health, and social issues. The platform's articles are expert-reviewed, and are supplemented by features and essays, news and culture, and even interviews.
The platform also produces BARE by Giddy, a weekly video series that offers inciteful perspectives from celebrities, industry professionals, and every day individuals on pressing sexual health topics. Each Monday, a candid interview highlights first-person accounts of the common issues that many consider to be sensitive topics.
While online articles and videos are no substitute for a comprehensive sexual health education, for those of us who missed out on such valuable lessons, having a space available for judgement-free inquisitiveness could be a vital way to change the course of our society which commonly stigmatizes conversations related to sexuality and mental health. The best way to help put a halt to this cyclical issue of the gap in health programming in schools is to be vocal and start conversations. Open up those uncomfortable discussions with your friends and peers, where appropriate, and if you're a parent, talk to your child's school about what topics they're covering. Reiterate to your kids at home that you are receptive to their questions, and if you don't know the answers, learn together.
Arming ourselves and our youth with this pertinent information will result in healthier generations to come. We'll be able to make more educated decisions about our health and wellness, how we treat our bodies, our minds, and relationships, and we will be able to offer support to our communities. Diseases and conditions will also be more preventable, the more involved we are in these discussions.
The road to a sexual health revolution begins with knowledge, dialogue, and the willingness for a better tomorrow. Are you in?
To find more information and answers to your sexual health questions, ask your doctor for advice or research helpful information on reputable platforms like Giddy.