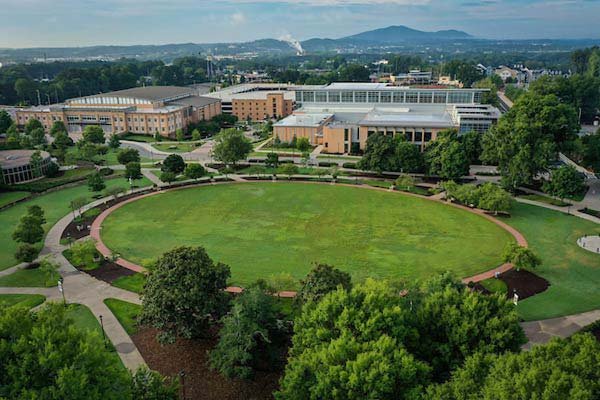 In the heart of Cobb County, Georgia, there's a hidden gem just waiting to be explored. It's a city where history comes alive, outdoor adventures are just a step away, and local festivals provide non-stop entertainment. This city is Kennesaw, and the variety of things to do near Kennesaw GA is astonishingly diverse. From history buffs to foodies and nature enthusiasts, everyone will find something exciting when looking for fun things to do in Kennesaw GA.
It's a city that captivates you with its rich Civil War history and its picturesque outdoor spaces. It's not just about exploring the past or enjoying the present, but also about experiencing the local culture, cuisine, and community spirit that make the city so unique. So, let's delve into the things to do in Kennesaw GA, exploring the very best this charming city has to offer. Whether it's your first visit or you're a regular visitor, the array of things to do in Kennesaw GA guarantees that every trip will be a memorable one.
Kennesaw's History
Civil War Heritage
Kennesaw's Civil War heritage is a significant draw for history buffs. The city was a key battleground during the Battle of Kennesaw Mountain, an essential confrontation during Sherman's Atlanta Campaign. Explore the well-preserved battlefield sites and understand the strategic maneuvers of both Confederate and Union forces. Historical markers provide context, transforming the scenic landscape into a live history lesson.
Railroad Importance
In addition to its war history, Kennesaw also boasts a rich railroad history. The city was home to a critical railway hub during the late 19th century, contributing significantly to its growth and prosperity. The Great Locomotive Chase of 1862, a military raid during the American Civil War, started in nearby Atlanta and passed through Kennesaw, solidifying its place in railroad lore.
Nature and Outdoors in Kennesaw
Kennesaw Mountain National Battlefield Park
The Kennesaw Mountain National Battlefield Park offers 18 miles of interpretive walking trails that wind through captivating natural and historical landmarks. Witness wildlife in their natural habitat or take a peaceful picnic amidst nature. For the more adventurous, there's the challenging 11-mile Kennesaw Mountain Hiking Trail, providing breathtaking views of the surrounding countryside.
Swift-Cantrell Park
Beyond the National Battlefield Park, Kennesaw is home to Swift-Cantrell Park. Known for its sprawling lawns and impressive amenities, it's a hotspot for local residents and tourists alike. Go for a jog on the walking trails, take the kids to the playground, or have fun in the state-of-the-art skate park. Swift-Cantrell Park caters to everyone's recreational needs.
Museums and Historical Sites
Southern Museum of Civil War and Locomotive History
The Southern Museum of Civil War and Locomotive History provides an exciting journey through time. Visitors can examine Civil War artifacts, discover the strategic use of railroads during the war, and even get up close to the famous locomotive, The General, central to the aforementioned Great Locomotive Chase.
Museum of History and Holocaust Education
The Museum of History and Holocaust Education is a sobering but essential visit. Exhibits revolve around World War II and the Holocaust, aiming to promote a better understanding of these significant events. The museum hosts regular events, including lectures and workshops, for a more immersive learning experience.
Shopping and Dining in Kennesaw
Town Center at Cobb
The Town Center at Cobb is more than just a shopping mall; it's a social hub. Aside from the vast selection of stores, it offers dining options to suit all tastes, from fast food to fine dining. There are also regular events and activities, making each visit unique and entertaining.
Local Cuisine
Dining in Kennesaw is a food lover's dream. You can find everything from down-home Southern comfort food to international cuisine. Enjoy the classic Southern barbecue, or try some contemporary fusion food. Locally-owned cafes and bakeries offer the perfect pitstop for a coffee break or a quick snack. And don't forget to pair your meal with some local craft beer from one of the city's breweries.
Festivals and Events
Big Shanty Festival
The Big Shanty Festival is a highlight on Kennesaw's cultural calendar. A family-friendly event, it offers a blend of arts, crafts, food, and music, drawing thousands of visitors annually. It's a fantastic way to engage with the local community and enjoy Kennesaw's warm and welcoming atmosphere.
Pigs and Peaches BBQ Festival
Nothing says Southern hospitality like a barbecue festival! The Pigs and Peaches BBQ Festival is an annual celebration of everything BBQ. Taste a variety of grilled meats, participate in cooking competitions, or simply sit back and enjoy live performances. It's a delightful combination of food, fun, and entertainment.
Conclusion
In conclusion, the charm of Kennesaw, GA, lies in its rich tapestry of historical, cultural, and outdoor experiences. The city may be small in size, but it's overflowing with big attractions and exciting activities. Regardless of your interests, the myriad things to do in Kennesaw GA ensure a memorable trip, whether you're a history enthusiast, a food lover, or an outdoor adventurer. Whether it's exploring the city's Civil War history, relishing the delicious local cuisine, or unwinding amidst its natural beauty, you'll find that the things to do in Kennesaw GA are nothing short of amazing.
This city is a testament to Southern hospitality and charm, offering a warm welcome and a sense of belonging. It's no wonder that more people are looking at Kennesaw as a wonderful place to live and settle down. If you're considering a move to Kennesaw, or need help with logistics during your visit, Atlanta Moving Solutions in Kennesaw, GA provides professional moving and storage solutions to make your transition smooth and worry-free.

Their expert team ensures all your needs are handled, so you can focus on exploring and enjoying all the fantastic things to do in Kennesaw, GA. Remember, the variety of things to do in Kennesaw GA is truly astonishing, ensuring that every day brings a new adventure, a new story, and a new memory to cherish. Enjoy your visit to Kennesaw, GA – a city where every day is a celebration of life, history, and community!