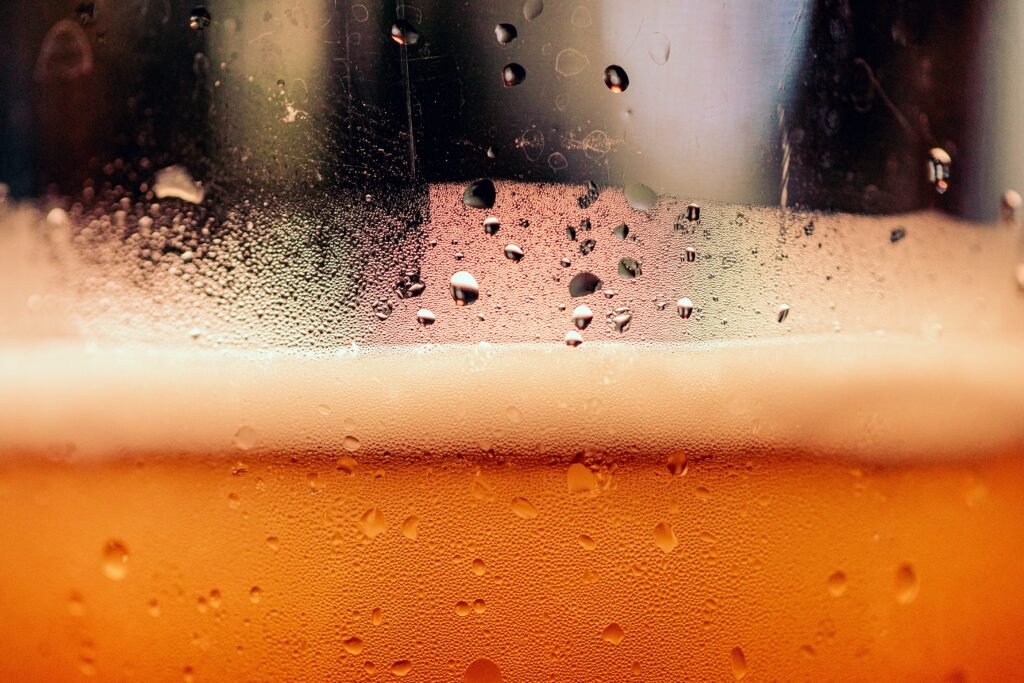 Huron, Ontario's Cowbell Brewery recently added two new brews to its repertoire: Oatmeal Vanilla Black Lager and Nitro Irish Stout. Both beers are dark and sultry in appearance but bring their own distinctive flavour to Cowbell's already diverse lineup of homemade beers, ciders, and seltzers.
Oatmeal Vanilla Black Lager
The Oatmeal Vanilla Black Lager is not your dad's lager beer. The German-style schwarzbier is characterized by complex, warming flavours of coffee, vanilla, and cocoa. It's rounded out by a silky smooth mouthfeel and a crisp finish that keeps it drinkable and refreshing.
At just 4.8% ABV, this black lager is the perfect session beer for chilly weather (and fans of roasted malt). However, you'll have to visit the Cowbell Brewery or your local bar to get your hands on a glass. As the latest addition to Cowbell's Renegade series, the Oatmeal Vanilla Black Lager is a draught-only release.
Nitro Irish Stout
The Nitro Irish Stout is Cowbell's take on an Irish classic. The thick, heady draught is brewed with Canadian 2-row malted barley and plenty of roasted oats and chocolate malts. It is nitrogenated to give it a velvety texture and mouthfeel, so you can get the same creamy draught experience right from the can.
Every pour is an experience—silky black in appearance topped with a dense, creamy head. The taste is surprisingly light, characterized by subtle notes of crusty bread, cocoa, and coffee.
Nitro Irish Stout is an LCBO exclusive, so pick it up at your local location or order direct from Cowbell Brewery's online store.
More Beers by Cowbell
Cowbell is proud to add its two newest dark brews to an acclaimed lineup of seasonal and staple releases. In the "moo-d" to try a new brew? These Cowbell beers all took home medals at the 2021 Ontario Brewing Awards:
Absent Landlord Kolsch: Gold-medal winning old-world bitter ale
Bobcat West Coast Red: Vibrantly hoppy and comfortably roasty, a gold medal winner
Boxing Bruin IPA: 5 hops and Belgian Candi syrup bring balance and beauty to this IPA
Shindig Lager: Crisp and refreshing Bohemian lager with a slightly hoppy finish
Want to try all four award winners? Grab a Cowbell award winner variety pack.
Better Beers, Made Better
Cowbell Brewery doesn't just make better beer, they brew their beers better too. By using sustainable technology and efficient brewing techniques, Cowbell brewers have achieved carbon-neutral operations. In fact, Cowbell Brewery is the first (and only) carbon-neutral brewery in North America.
Cowbell built its state-of-the-art brewery and restaurant in 2016 with brand new sustainable tech, including more efficient brew kettles, water-free sterilization, and an on-site water treatment plant.
Every time you crack a can of Cowbell beer or fill a growler at your local pub, you can rest assured that the only impact you're making is on your taste buds.
Gotta Have More Cowbell
Don't miss the latest Cowbell releases, Oatmeal Vanilla Black Lager and Nitro Irish Stout. You'll find them on tap at your favourite craft beer bar and at the Cowbell Brewery in Huron, ON. Nitro Irish Stout is also available in cans at your local LCBO. Explore the entire line of Cowbell brews, ciders, and seltzers at our website.