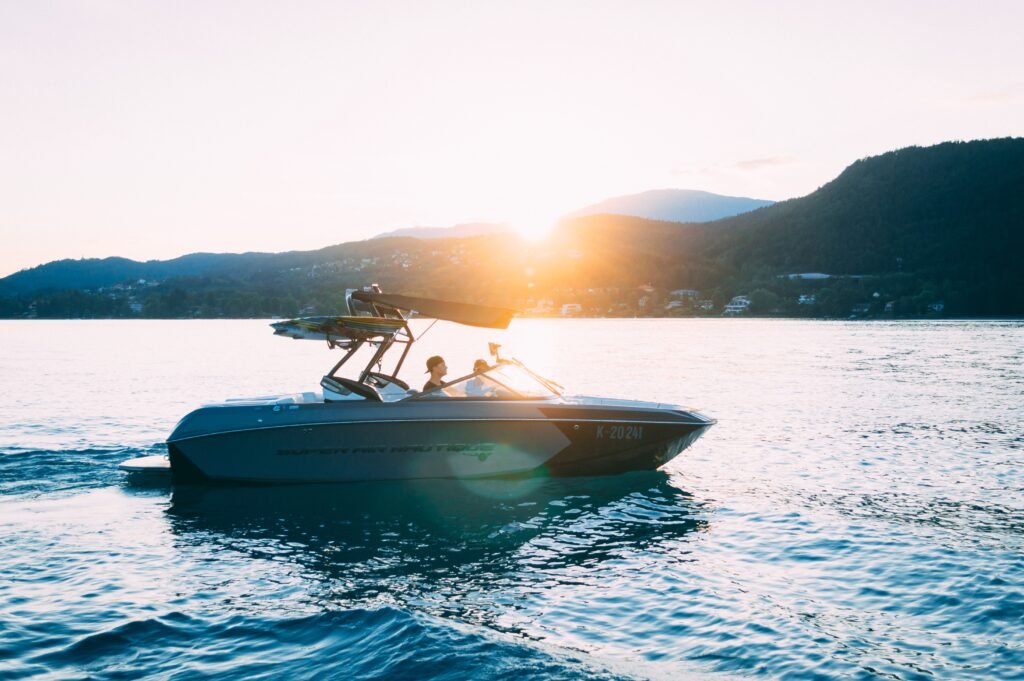 Owning a boat is a wonderful thing, and you're sure to enjoy it. You can use the boat for fishing, island hopping, and other outdoor activities. However, you will also shoulder a lot of responsibilities and remember a lot of things about boat ownership, especially when it comes to navigation and safety protocols while you're at sea.
In this article, we list essential tips you should follow for owning a boat. Check them out!
Learn: Sign up For A Training Program
If you're a first-time boat buyer, you have a lot to learn. That includes driving the boat, understanding wind dynamics, waves, tides, and boat traffic, and other safety procedures associated with boat operation. Failing to understand the rules and regulations associated with boat ownership may result in some problems, including accidents.
Because of this, it's always wise to sign up for training programs to get to know your boat. Search for in-depth training that will teach you the ropes of boat ownership. Also, to become an authorized boat operator, you may need to obtain a license first before you can legally go for  boating activity. Several training providers online can offer the necessary boat safety training courses. Let's say you want to be a licensed boat operator in Canada or wherever you may be; you can take a Canada boating course from a reliable training school online. That way, you can qualify for a boating license in your area.
2. Buy From An Experienced Dealer
If you buy from an experienced dealer, not only will you gain access to important insights, you'll also feel secure about your purchase.
To find the right boat dealer, you may need to consider some things. For example, you should check whether your prospect has been certified in the boating industry. You can contact the previous and current local boaters and customers to know their experience and reputation.
By doing all these things, you'd be able to work with a trustworthy boat dealer who can provide you with a pleasant buying experience.
3. Decide On New Or Used Boat
Boating is a fun and exciting experience. When buying a new boat, it's crucial to check if the seller has a legitimate business. You want to ensure that the company has insurance or a warranty to back up the quality craftsmanship of the boats it sells. It's also crucial to determine if the boat dealer has free support services for its clients. In this way, you can approach them easily to resolve any issue you'll encounter with your boat.
If you're on a tight budget, you can buy a second-hand or used boat. It's essential to check the quality of the second-hand boat to ensure you won't spend much on frequent repair services. The spare parts of boats can be expensive and hard to find, so you might want to hire a boat mechanic when checking a boat at a local used boat dealer or with a private seller.
Furthermore, you can find repossessed boats at auction sites to save money. Auction platforms offer boats in good condition at affordable prices. Because the boats were repossessed or obtained from previous owners who weren't able to pay finance loan premiums when they bought their boats brand new, you can benefit from getting a "like new" boat. It means that the boat from a repossessed auction is of good quality, which can save you money on repair and parts replacement costs.
4. Decide On The Boat Type
Many types of boats exist out there, and you have to be 100% sure of the boat you want.
This is another reason you should consult an expert before handing in the money. If you can, go on a boating holiday with a friend who owns a boat.
Consider the size, too. How many people do you expect the boat to accommodate? Do you want to take your whole family or just a few people at a time?
5. Try The Boat Before Buying
Before you hand in the money and commit to the new boat, test the rig. See how it handles water. Test driving the vehicle will give you a feeling if it's the correct one for you.
Find shops that offer test drives or sea trials. Some of them also offer on-water days where you can drive popular models and test the features they offer.
6. Learn About Boat Maintenance
Routine maintenance is very important to keep the machine running smoothly. To lengthen your boat's usable life, here are some things to do every time you take out your boat:
Always wipe down the seats with a specialized conditioner
Rinse off your boat using a hose
When flushing the boat's motor, use freshwater
To dry out the boat's interior and prevent the spread of mold, open hatches and compartments
Also, if you ever want to buy maintenance and essential boat parts, make sure you do it with a trusted vendor.
7. Always Pack The Essentials
If you plan to spend extended times on your boat at sea, you have to pack the essentials. Equip yourself and have a plan; think about some possible unfortunate scenarios and prepare for those.
Here are some things you should always bring to keep you safe.
First aid kit
Thermal clothing
Whistle, horn, or bell
Emergency stash in a waterproof bag
Fire extinguisher
8. Load Up With Information
Apart from those tangible lifesavers, arm yourself with knowledge. Stay updated about the latest weather forecasts, travel advisories, and local contact details.
Also, practice staying calm even in slippery situations. Know the basics of what to expect and know how to deal with it.
9. Learn From Others And Yourself
Last but not the least, you must listen to all the advice that others give you as well as the experiences you gain as you become a boat owner.
You will be in situations where you can use an expert's advice. Make sure you keep notes when those things happen and when you seek another person for his or her insights.
Also, the experience is truly a great teacher. No amounts of tutorials and expert advice will top lessons that you've learned from your experience.
And even when you commit mistakes after trusting your guts, that in itself can serve as a lesson-teaching experience you can use in your boat adventures.
Conclusion
Indeed, owning a boat can be both challenging and exciting. It can be difficult because there are many things to do to ensure safe boat ownership and navigation. On the other hand, it can be exciting because you can use your boat to get the most out of your outdoor adventures.
Therefore, to become a responsible boat owner, keep the information mentioned above in mind, and you're good to go.