Carers make up almost 11% of Australia's population, with over 2.65 million carers across the country. Their unpaid devotion and assistance makes them the real backbone of our health and community care systems. Statistically, carers are twice as likely to have a disability compared to non-carers, as well as typically having a lower weekly median income. Fortunately, to help support carers and the essential role that they provide, help for carers is available, here's what you need to know.
Who Qualifies as a Carer?
A carer is a person who provides unpaid care and assistance. This could be helping with a loved one's medical needs, supporting a friend with a disability, helping a frail, elderly person or a family member with a mental condition or addiction. A carer provides regular assistance and the person they are caring for relies upon them for all or some important aspects of their life.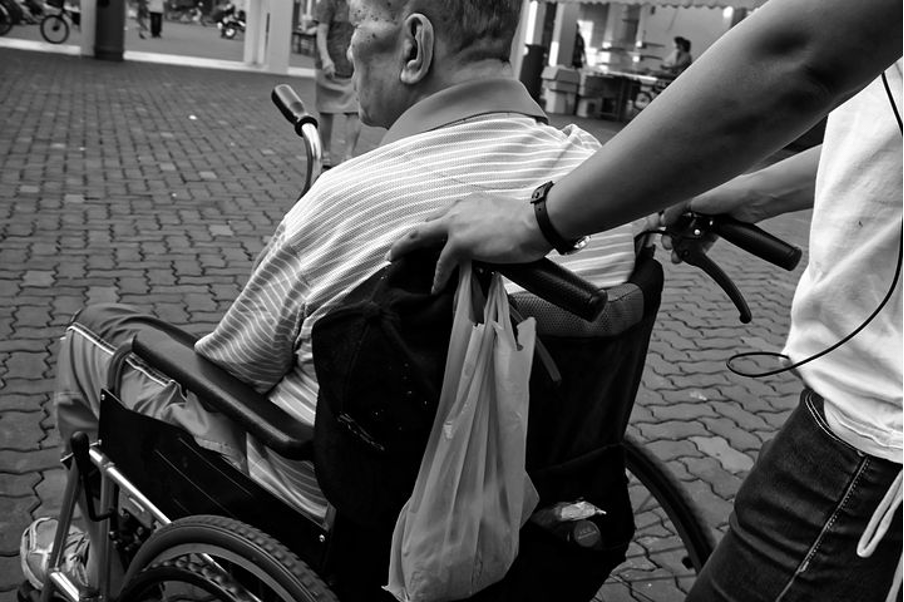 What Do Carers Do?
Depending on the person they are caring for, carers may carry out a wide variety of different tasks. These may include some or all of the following:
Personal care – helping with dressing, washing, lifting, using the toilet and eating.
Medical care – giving medication, collecting prescriptions, liaising with nurses/doctors, dressing wounds, helping with stretching exercises, attending hospital appointments and providing transport for medical appointments.
Practical tasks – tidying up, cleaning, dusting, emptying bins, paying the bills, food shopping, cooking meals, banking, carrying heavy items.
Emotional and social support – giving reassurance, listening, being available in case of emergencies or when needed, support with emotional breakdowns and giving advice, helping to maintain a connection to the local community.
This list is not exhaustive, carers generally undertake any task required to keep the person they are caring for as independent, healthy and comfortable as possible. Sometimes a person will start off helping a family member or friend with one or two regular tasks. Their role as a carer and level of assistance may then gradually increase as that person's capacity to support themselves diminishes. Alternatively, in the event of a sudden debilitating illness or accident, someone may become a full-time carer overnight.
Carers aren't always primary caregivers, although they certainly can be. It is estimated that around 860,000 are primary carers, providing the most informal support to a friend or family member. Over one half of the 2.65 million carers provide care for 20 hours and over per week, while more than a third provide 40 hours plus.
What Support is Available for Carers?
Carers hold an extremely important place in our society. They often sacrifice elements of their own personal life in order to care for loved ones. This can include reducing their working hours, free time, time they could spend putting into new relationships and accumulating general expenses involved in helping out. Being a carer can limit your earnings by reducing your availability, as well as potentially reducing certain work opportunities.
Aside from the potential financial issues that you may experience being a carer, it can also be tough emotionally. Carers may find it hard to switch off or to enjoy activities and find time for themselves. In recognition of their invaluable service to society as a whole, fortunately, there is help for carers available.
Here are some of the different types of support that are available to carers. Find out more via the official Australian Government's new Carer Gateway (Full details in the last link).
Respite care – both emergency and planned.
Financial assistance for carers – carer allowance, plus financial packages for studying, transport and employment.
Counselling – being a carer can be extremely demanding and it's important to seek out professional help if you are feeling overwhelmed. This will help you to continue doing an excellent job helping the person you care for.
Help managing day-to-day care – whether you have a problem or a question, sometimes it helps to get a friendly suggestion on how to best manage your daily carer routine.
Local support groups – it can be a huge eye-opener to discover how other carers that live nearby cope. A local carer group can form an important emotional network with people who have first-hand experience of what you are going through and how you feel, plus as they are local you can actually meet up face to face or even help each other out.
If you are a carer or are close to someone who cares for someone, it is important to be aware of carer's rights and the support that is available.
Carer FAQs
Check out some of our most frequently asked questions about help for carers.
How Much Carer Allowance Can You Get?
The Australian Government Services Australia website specifies that Carer Allowance is $136.50 per fortnight. This figure is reviewed by the Department of Social Services on 1st January each year.
Do I Pay Tax on my Carer Allowance?
Provided you meet the requirements of the Carer Allowance Income Test, your incomings will not affect how much carer allowance you can receive and your carer's payment will not add to your taxable income.
Can I Take a Respite Break from Caring and Still be Paid?
Yes, you are entitled to up to 63 days per calendar year of respite without your payment of Carer Allowance being stopped. This time can be for whatever you need, from holidays to family commitments or just taking a break. While you are not present, the person you care for can either be placed in formal respite care or be looked after by family members, a friend or neighbour, depending upon their needs.
Summary
Carers are essential to our society, providing invaluable unpaid services for both the people they care for and the whole community. Sometimes, you may feel like you're alone and struggling to cope. Carers Australia is the national body representing Australia's unpaid carers. We advocate for policy and actions to improve the wellbeing and financial security of carers nationwide. Visit our site and find out more about our Carers Australia Strategic Plan to help improve the lives of Australia's carers.