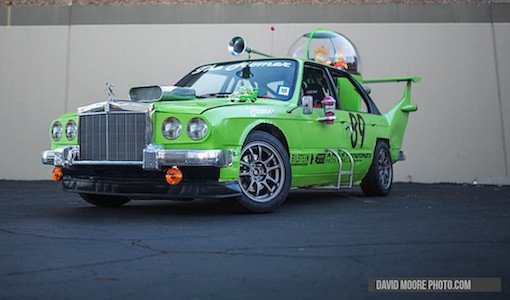 Twenty-two years ago, Homer Simpson designed a car for the average American. And finally, today, that be-finned, be-domed, be-horn-that-plays-La-Cucaracha'd cartoon vision has become an in-real-life reality thanks to the good folks at Porcubimmer Motors.
They built the Homer for the annual 24 Hours of LeMons, a 24-hour rally race — sorta — in which no car costs more than $500 to purchase and prepare for the race, aside from safety equipment. That's a tall order, but luckily for the builders of the Homer, 144-oz. Squishies are pretty cheap.
And lest you think the Homer is all show, no go, check out the video below, in which the Homer peels out on its way, presumably, to a Krusty Burger.
See more photos of the Homer here.