It's difficult to escape from pop culture. It's everywhere! For instance, you might not be a huge fan of Twilight, The Big Bang Theory, or a Game of Thrones, but most probably you know at least a few facts about these shows. Or, you might not know Kim Kardashian's profession, but certainly you know how this woman looks like.
Pop culture influences people more than they can imagine. It has an impact on their behavioural models, language and personal values. And most people want to remain a part of pop culture because its main purpose is to unite society.
These days, a lot of companies try to leverage pop culture to grow their own brands. In the light of present-day realities, it's not enough to produce good-quality products. Every company should have an identity that would resonate with customers' values and beliefs.
That's why we can see Ikea selling out plates with 'black hole' after NASA revealed the first photo of it. And that's why Samsung accepted 'the Ice Bucket Challenge' a few years ago. And that's why Mcdonalds gives children toys from currently famous Disney cartoons.
There are so many examples of how brands reflect current events. For them, it's the way to show that their employees are " just like you."
Sex toys industry just like others tries to do its best to follow popular cultural phenomena. Each year realistic dildos, vibrators and anal plugs transform in order to align with the needs of the customers. Let's take a look at how sex toy manufacturers follow global trends:
Game of Dildos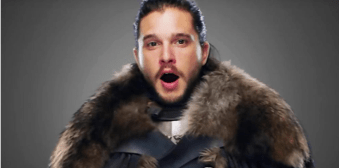 Game of Thrones is one of the most popular TV shows in history. The final episode of GoT drew 19.3. million viewers to the screens. So many people all over the world were so hooked on this HBO show. No wonder, sex toy manufacturers decided to release the first in history dragon-themed dildos and vibrators ( they come in a variety of colours and styles).
If you are a fan of Jon Snow, most probably you will enjoy playing with a sex toy that looks like his sword. Here is a description of the toy: 'If you have been dreaming of thick shaft, this dildo sword will definitely fulfil your fantasy and help you experience orgasmic sensations.'
Also, there is something for women who want to be as strong and independent as Daenerys Stormborn – 'dragon egg with a vibrator inside'.
It's impossible not to mention about the Direwolf-looking tail butt plug. That's the right toy for people who want to go a little wild in the bedroom.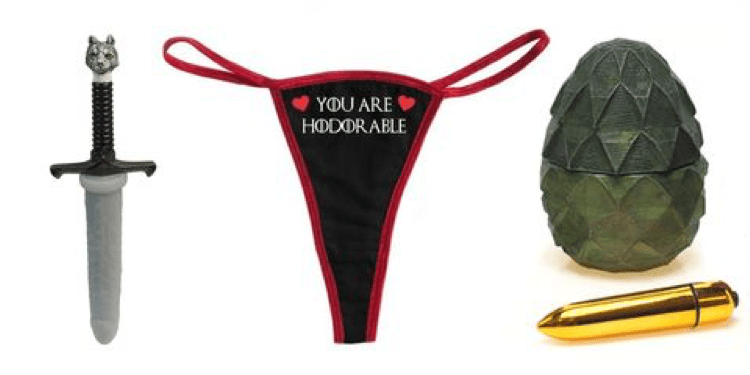 So now you have all your Game of thrones toys, why not take even further and experience some virtual game of thrones VR porn parody with Khaleesi and Margaery and feel like the strongest man in the Seven Kingdoms.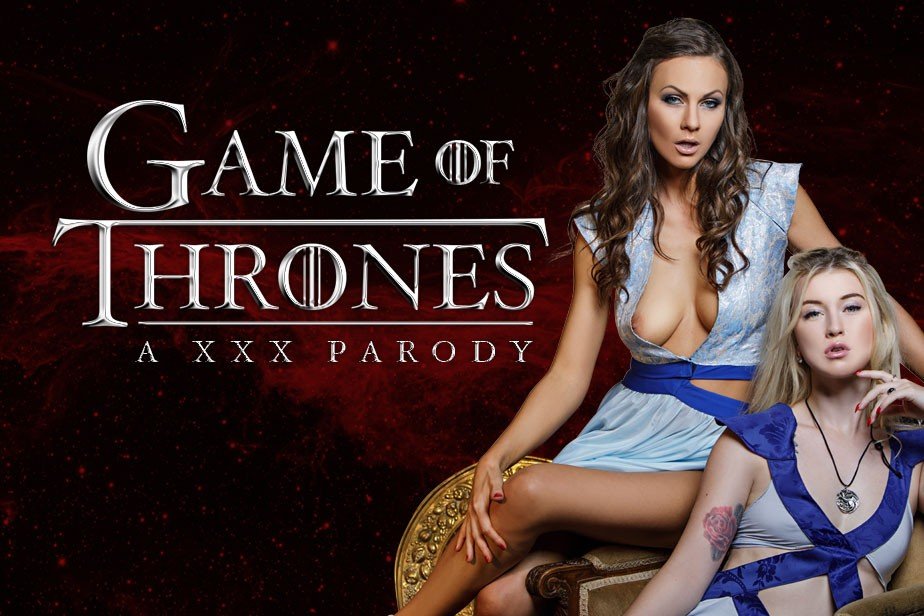 Grey Has More Than Fifty Shades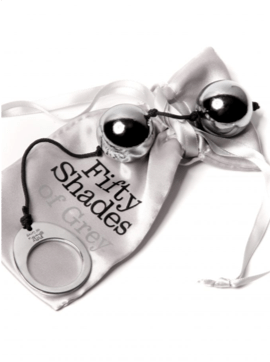 'Fifty Shades of Grey' story became wildly popular in 2015. The author of the trilogy, EL James, had sold over 125 million copies. The books have been translated into 52 languages! There are a lot of romantic and erotic novels, but this story became a phenomenon.
Some experts say that Fifty Shades of Grey became so popular because a lot of women have this fantasy of an ordinary girl finding a handsome, powerful, and rich man who will take care of her. According to statistics, forced sex is a secret fantasy of many. Taking this into account, sex toy manufacturers brought all of the wild and kinky items from the book to life with the 'Fifty Shades Darker' collection.
To try Anastasia-Christian roleplay, you and your partner can get grey chained nipple clamps, vibrating beads, rabbit vibrator, bondage bow tie, and even metal pinwheel.
Let's Shoot For The Stars
For a lot of Star Wars fans, Princess Lea remains a sex symbol. Even Leis's metal bikini has its own Wikipedia page. The film director George Lucas made people all over the world fall in love with the characters of the Star Wars film series.
When you love something so deeply, you might create your own sexual fantasy about it. So, how Jedisexual are you?
If you think that Darth Vader's helmet is sexy, you might enjoy this kind of vibrator: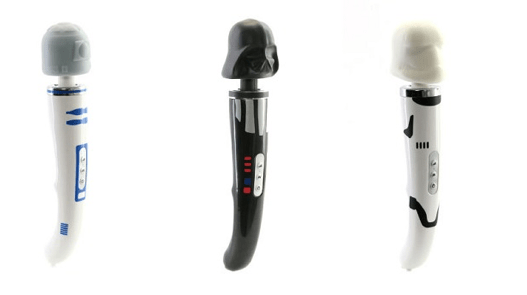 Probably, the best thing that sex toy manufacturers produced for Star Wars fans so far is a dildo that looks like lightsaber ( yes, it also glows in the dark!). If you really want to embrace your dark side in the bedroom, consider getting a C-2PO butt plug.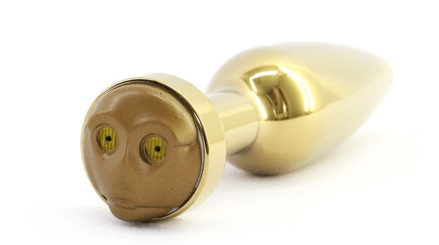 Seeing all these sex toys makes you want to forget that the Star Wars brand is owned by the Walt Disney Company.
Pokemon's Moan
Three years ago, a lot of kids and adults have started playing Pokémon Go. At that time, people thought that the game was just a flash in the pan. However, as estimated by the market intelligence company Sensor Tower, this mobile game made 795 million dollars in 2018.
It's not just a game anymore. Now, you can become a member of the official community and make friends with other fans.
According to the Baby Center in the United States, these days a lot of parents name their children after Pokemon Go characters. That's right, soon enough you will meet teenagers named Bulbasaur, Venonat, Onyx, Mankey, and Muk.
Since people all over the world are going nuts over the Pokémoan products, some sex toy manufacturers decided to give fans more than they could ask for. The collection of Pokemon Go- themed sex toys is called 'Pokemoan'.
The collection includes dildos that look like characters in the game and the Pikachu butt plug.
The bottom line
Sex manufacturers will never stop surprising sexually active adults. These days, it's easy to find sex toys that can remind of your favourite book or film series.
Moreover, some companies can actually design the desired sex toy on command. So, don't hesitate to use your fantasy when bringing the sexual spark back into your relationship.