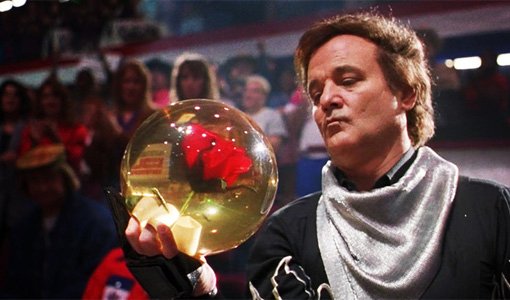 Who doesn't like bowling? There's booze, there are sweet-ass shirts, and there's a (semi-legitimate) claim to doing physical activity. Plus, it's fun whether you're with your buddies or with a date … as long as you're not continually hurling the ball into the gutter. To make sure you're able to put up at least a couple of Xs whenever you hit the lanes, we asked Professional Bowling Association Hall of Famer and two-time player of the year Parker Bohn III to give us tips on how to bowl strikes.
1. Choose A Heavy Ball
Lighter balls (heh heh) run the risk of deflecting off of the pins instead of rolling through them. "Ninety-five percent of men can roll a 15 or 16-pound ball without a problem, and that's what I recommend," Bohn says.