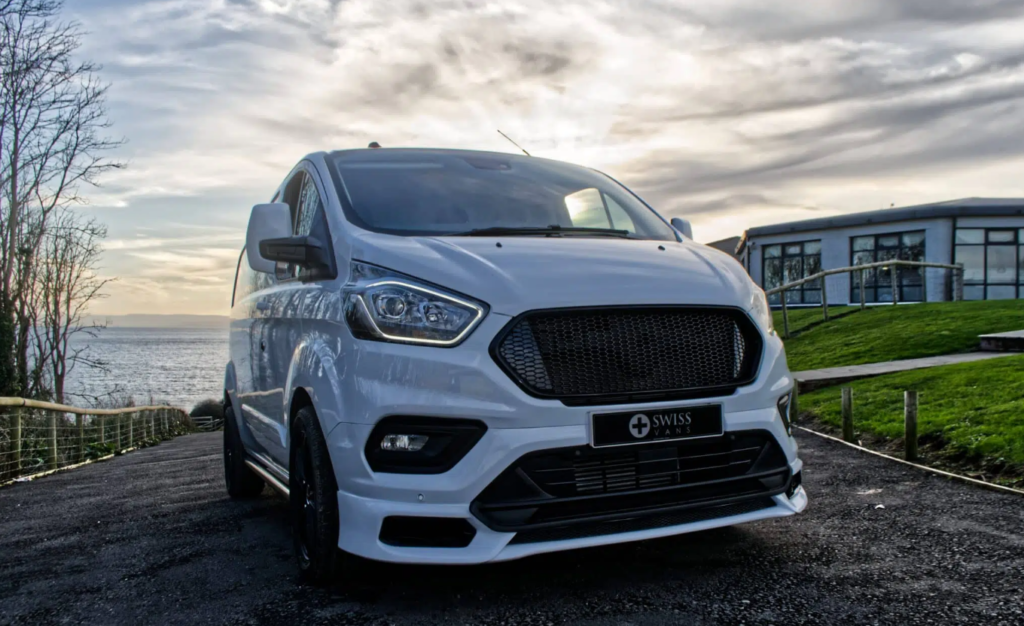 The Ford Transit is a very versatile and varied vehicle, coming in a range of models and modified variants that are all good at very different things. However, this also makes it very hard to figure out which version of the Ford Transit Custom is actually worth using for your particular needs.
The Ford Transit Custom is a very versatile vehicle, meaning that there are countless different configurations and options worth using. However, that does not mean that all of them are practical options for every single niche or situation.
If you are not familiar with the Ford Transit Custom, then it can be tough to approach the problem of getting a new Ford Transit Custom for yourself (or your business). What should you be looking for, and what kind of factors are worth considering if you are in the market for a new vehicle like this?
Size
Size is also an important aspect when it comes to selecting the best model for your needs. Being able to fit your larger cargo and carry more people on longer journeys will be worth considering. More carrying capacity will make the Transit more versatile, but the increased price means you might not want to use it as a daily driver, especially if you are looking to make less frequent journeys.
For many business owners, having more space in their vehicles allows them to carry more supplies to make their deliveries quicker and increase the effectiveness of their delivery service. You can carry a lot more at the same time in larger vehicles, which means that fewer vehicles may be needed overall.
All things being equal, more space is generally a good thing. However, the size of a Ford Transit may have little bearing on how versatile the vehicle is. Any model will be capable of carrying a wide range of different items and people. Some may be more suitable for city driving, while others are more suitable for longer journeys.
Features
The first thing you should look for is its features. There are plenty of options to choose from, including a great range of customization options, but all of them will have varying ranges of features and additional functions that make them good for specific things.
Depending on your driving needs, you might opt for a basic Ford Transit, or you might want to look at a Transit with all-wheel drive, a better cabin, a bigger boot, a newer body, or even a bespoke feature that most models would not have.
Not all features are going to be that noticeable. Some will just be small additions or changes that make the vehicle better at one thing, while others might be aesthetic modifications that do not add much to the vehicle itself. On the other hand, some will be major overhauls of core parts of the vehicle, right down to the way it operates as a whole.
Choosing the right features means considering what you are looking for, as well as your personal (or business-related) requirements for any kind of vehicle. A Ford Transit Custom can come in many configurations, but each one will be better at some things than others, and you will need to consider what you think will suit you and what you are planning to use the van for.
Flexibility
Having a van means that you can be flexible in terms of where and when you can use it. It is very common that most Ford Transits are able to be adapted to suit a variety of uses, including a lot of commercial and industrial purposes.
The Ford Transit Custom is famously adaptable, meaning that it can be adjusted to fit a range of roles. However, many of these adjustments require semi-permanent upgrades or expansions that may alter the vehicle's weight, size, handling, and rear space.
In most cases, it is better to have a van that will easily fit into the different needs that you might have. If the Transit is better suited to the tasks you need it to do, then you can enjoy the benefits of this. While it is great that you can switch between different uses and still keep using the van for the same tasks, there will always be things that a van can't do.
One example of this flexibility comes in the form of seating. Some seating options are temporary, and others are much more permanent. This means that one allows you to swap the vehicle between a transport van and a storage van, while the other provides even better transport options at the cost of being able to remove the seats quickly.
Price
The cost of the Ford Transit Custom is going to vary depending on the options and upgrades that you choose. If you decide to go for one with some extra features, then the cost of the van itself is likely to get much higher, and that can become even more noticeable if you are buying a fleet of them for your company.
Remember that these costs are only just the starting prices. After you make your final purchase, you might also have to take into account the cost of any necessary conversions if you are planning to use it for something other than what it was originally intended for.
Rental and lease vehicles generally have to be kept as-is, and that means that you need to rent one that is already suitable for your needs. However, this means that you might be pushed into paying more than you would for a standard Ford Transit Custom rental if you need those features for yourself.
General Performance
A regular van, without any upgrades and features, will be suitable for most people, and your money will go much further if you pick up a standard Transit Custom instead. However, that all relies on the standard model actually being suitable for its intended uses, and you mostly have to look at the overall performance of the vehicle to make that judgment for yourself.
This often means that you will want to look at a range of models to try and compare the benefits of each, especially if you are looking for something multi-functional that can serve a range of different roles within a business. Sometimes it is best to compare multiple vehicles to try and figure out which features are the most relevant to your needs.
It is not always easy to estimate how well a vehicle will perform, but you can still look at the overall statistics and features to get an idea of how it will work for particular situations or tasks. If you run a business and can only afford a single vehicle, then it is important to find one that can fit with a range of different roles instead of being too specialized to use effectively.
Aesthetics
The visual design and aesthetics of a vehicle can be just as important as any of the technical details. Aside from custom branding, there can also be some major benefits and drawbacks to particular modification packages, such as ones that make the vehicle taller or add extra reinforcements to the front bumper.
While these might not be that practical for anything in particular, they will still change the way that the vehicle handles. These kinds of modifications can be important to consider since they have a distinct impact on the way that you end up using the vehicle – and how you can present your branding with them.
Some of these modifications have practical value, such as creating dividers between the front and back of the vehicle. These might not be valuable in the sense that they make the vehicle better, but they can still provide some useful advantages in specific situations.
What To Choose
There is not a single "best" variety of the Ford Transit Custom that can suit every situation. This means that you need to think carefully about what kind of features and functions you need from the vehicle, especially if you have a very limited budget and can only spend so much on vehicle improvements or features.
Even within the different types of Ford Transit Custom, there are still differences that you should consider. Some may be better suited to your needs, while others may be better suited to your budget. Choosing the right one for each situation is not always easy, but there are sometimes simple ways to figure out what you need in any given vehicle.
Just remember that most Ford Transit Custom models are able to be modified in a range of different ways and that many of them are designed to be multi-functional regardless of what modification kits they have installed. This means that things like roof racks can be invaluable regardless of your needs since they provide a practical benefit and no real downside.If you are in the market for a new Ford Transit Custom, then it is important to consider all of your options before you commit to one. There are a huge range of different options on the market and no perfect option for every situation, meaning that you really need to consider what you are looking for.