Money isn't everything, as they say. However, your financial situation is tied to so much of your life, it's vital you can manage the many aspects of it – from in and outgoings, through to your future aspirations. The flourishing financial technology industry has introduced a host of useful tools and platforms that can help you educate yourself, attain a holistic image of your financial world, and strategize your personal wealth; all from your own smartphone. Here, we're looking at some of the best tools available across financial needs, many of which operate freemium models, a lot easier on your wallet, whilst providing a wealth of value.
Starting Small
Everyday spending is your first port of call, and it goes without saying that, if you can't manage the daily outgoings, planning for anything larger is going to be difficult, to say the least. Budgeting apps and challenger banks have been driving change in this area for some time now – and their intuitive dashboards, combined with a solid set of management tools, such as savings pots, spend categorizations, and account consolidation, allow you to build a full picture of how you're spending across weeks and months.
It's a great starting spot to understand your own financial behavior too. Do you tend to overspend around your paydays? Are you prone to spending too much on drinks and nights out, or wasting a gym membership? Being able to cut out unnecessary spending is key to being financially healthy. Recommendations should start with some of the free services like Yolt, Plum, or Emma; or even opening an account with Starling or Monzo. With no service fees (unless you upgrade to a premium subscription), you're immediately putting yourself in a pole position to make smarter decisions.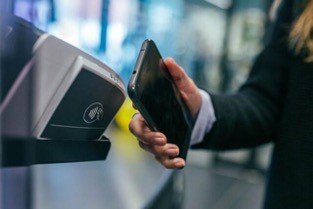 Investing some time
Wealth management used to be a practice reserved for the pros in Canary Wharf or Wall Street. Not anymore. Being able to invest your cash as an individual investor, whether you're looking to get involved in the fast-paced world of forex trading, or simply deposit into a lower-risk, longer-term tracker fund – it's a great way to avoid the typically slow-moving interest rates of the average savings account via a high-street bank. You can find low-cost platforms like Freetrade or Robinhood if you want to keep things simple. Think about opting for a robo-advisor or model portfolio via AJ Bell or Vanguard if you don't have a lot of time to get involved. Otherwise, there are pro platforms like eToro to consider, where you'll get the undiluted access to a world of trading that many institutional investors make use of.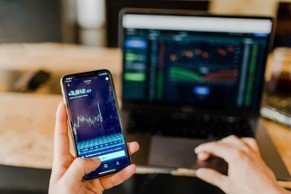 Cutting down
Your monthly fixed costs like rent, energy, mortgages, and groceries are non-negotiable in that you have to pay them – but that certainly doesn't mean you have to pay the premium for them. It's well worth looking into a mortgage comparison platform like Trussle – the best are available online and for no-cost – if you're a homeowner or looking to remortgage. You can potentially shave hundreds of dollars off your monthly payments. For energy bills, companies like Bulb will allow you to switch suppliers and find better deals directly from your phone. That means no long phonecalls on hold with advisors either, as they're supported via online dashboards.
The services mentioned here are scratching the surface of the breadth of things you can do to improve your financial health. Controlling and consolidating pension pots like Pensionbee, micro-investing via companies like Wealthify, reward programs and fee-free foreign exchange platforms like Revolut are further options – all can give you the control you deserve over your money.