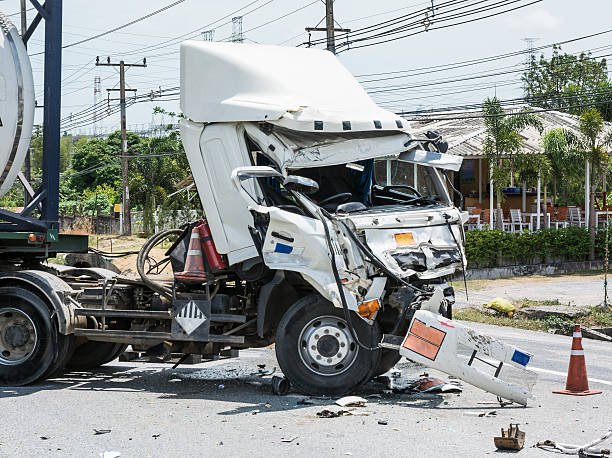 Being involved in a truck accident can have as serious consequences on your health, lifestyle, and finances. A more serious one can result in permanent disability or fatality, devasting family and friends. So, no one wishes for a truck accident, but it can happen at any time. Causes may include careless driving or mechanical failure.
When involved in a company truck accident as a driver or occupant, there are critical steps to take to ensure proper recovery while protecting your legal rights. From seeking medical treatment to filing for compensation, here are important steps to take after a company truck accident.
Get to safety
Truck accidents can be very dangerous and can sometimes spark a fire. Depending on the situation, you first need to get to safety. Try to help all other occupants or victims involved get to also safety if possible. In dire situations where you can't help in any way, and there are injuries, call the emergency service.
Call 911
After a serious truck accident, call 911 to come to your rescue. Giving the right information is critical during such calls. Inform the respondent about the location, vehicles involved, number of people involved, and the injury situation. This helps them to prepare adequately to give all victims the necessary help. The respondent will initially walk you through all safety measures to ensure your safety and that of other victims.
Depending on the severity of the accident, dispatchers may include police, fire, and emergency medical service (EMS). The EMS will provide first aid and convey victims in critical condition to the hospital for proper medical care. The police will also open an investigation into the incident and document whatever happened based on witnesses' evidence. The police report will become the official document of the accident. This will make your evidence gathering easier when your company is filing for insurance.
Seek medical treatment
If you call 911, then you will surely be taken to the hospital for medical treatment. Even for a "minor" accident, you still need to seek medical treatment. Even a minor cut or bruise can result in serious infections and future medical problems. You will be given the necessary medical attention, diagnosis, and recommendation to prevent future consequences.
Report to the police
For a minor accident where you didn't involve 911, report the case to the police. Having the police informed is critical to ensuring that the incident is officially documented. This will lead to an official investigation of the incident, where witnesses' testimonies are also gathered. The police report/document is the only official document you can rely on during an insurance claim. It is much more reliable than taking testimonies from witnesses.
Be careful what you say
Whatever you say when filing a police report or during talks with other victims can later be used against you. Therefore, be mindful of the things you say. Don't act as if you were at fault, even if it's obvious. Just exchange contacts and leave the rest to your company.
Inform your company
One of the first things to do after a company truck accident is to inform your employer. Provide information on the location of the accident, time, severity, and number of vehicles involved. This will be easier if the police were involved.
The company will follow up and probably open a private investigation into the incident. They will also file for insurance claims. If you were at fault, they will alert the insurance company to repair the vehicles of other victims. This depends on the type of insurance the truck has.
Talk to an attorney
Insurance companies try to minimize claim payouts after a truck accident. They use different tactics to frustrate or intimidate accident victims into accepting whatever they offer. Being a company truck, your employer has to facilitate the process. However, some employers may feel indifferent during such situations. That aside, the company may even refuse to pay workers' compensation.
This is why you need an attorney. But be very careful with the attorney you hire for the case. Willie Powells, an experienced Houston personal injury lawyer, says, "Everyone deserves justice and a lawyer who treats them with kindness, compassion, and exceptional legal skills." Therefore, the attorney you hire must be skilled, experienced, and an expert in personal injury cases.
Your attorney must be able to represent your interest during negotiations and ensure that you receive insurance claims or workers' compensation. In case it ends in court, they must be willing to defend you and negotiate a befitting compensation.
Conclusion
Don't leave anything to chance after a company truck accident. Whatever happens, including the compensation you receive, depends on the steps you take after the accident. Seek medical treatment, report to the police, contact your employer and talk to an attorney. These and more will help you protect your legal rights and regain your health.