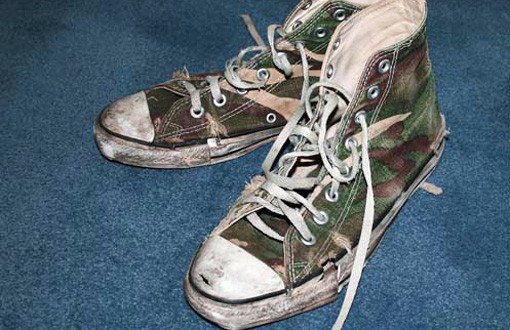 When you have sweaty feet crammed inside of shoes, things are bound to get funky — especially in the summer, when it's not only hotter, but the regularity with which you wear socks probably wanes. Taking steps to de-putrify your stinky, smelly feet will help de-funk shoes that smell, but it won't eliminate the problem. The good news is that it's pretty easy to take care of shoes that smell.
#1. Let your shoes air out: Yes, we're all envious of your Air Jordan XI's, but wearing them all day everyday doesn't allow them to dry. Moisture is a breeding ground for foul-smelling bacteria. Give your shoes a 24-hour rest between uses.
Also: Have Back Acne? Here's How To Get Rid Of It
#2. Stuff dryer sheets in your shoes: Shove a new dryer sheet into each shoe and leave them in overnight; by the next morning, your shoes will smell like fresh laundry. Well, sort of.
Next: Baking soda & an antibacterial spray