When it comes to US supermarkets, it's no secret that the competition is strong throughout all the states, but there are definitely some standout stores. One of those is Meijer, a Midwest grocery chain founded in 1934 by Dutch immigrant Hendrik Meijer.
Who is Meijer?
Meijer is one of the largest privately-owned grocery chains in the US and has gone from strength to strength in its 88 years of operation. While its reputation was grown during the 1940's onward, the Meijer name really hit the big time when they made the decision to combine the grocery shopping experience with a more department store feel.
This meant that they were the first supermarket – and they introduced both shopping carts and self-style service to the industry, changing the face of traditional retail forever. In 2021, there were a huge 248 stores, operating across Illinois, Michigan, Indiana, Ohio, Kentucky, and Wisconsin.
With a family-owned company at the helm, a more friendly approach to staffing – and a family-style environment is promoted. Meijer aims to keep its finger on the local pulse within communities and achieves one of the highest scores on the Human Rights Campaign's Corporate Equality Index.
Bringing forth a new way to shop
Innovating from day one, Meijer has been at the forefront of improving the customer experience, from the moment they walk through the door. In recent years, the focus has moved toward how consumers shop; including the products they see, the ease in which they can buy, how buying makes them feel, and even an atmosphere that promotes equality, so that nobody gets alienated.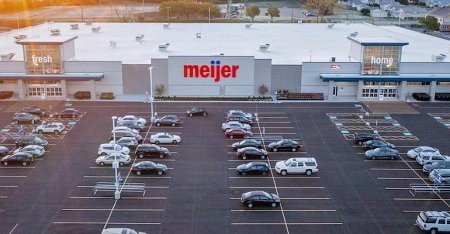 As more and more supermarkets try to adopt a streamlined, comfortable atmosphere in the retail space, Meijer is the one to watch for new and inventive ideas.
A second thought for sustainability
As the world is moving into new eras and beginning to think about how both individuals and major industries are impacting the environment, it's no wonder that Meijer is leading the way for sustainability for supermarkets.
Meijer has been working hard behind the scenes to secure a deal with Flashfood. This innovative company created an app that allows consumers to buy groceries that are nearing their expiry date for less, to stop them from them going into landfills. As many of these foods have shelf-lives of almost two weeks, the impact of food waste is greatly reduced while encouraging shoppers to shop smarter, cheaper, and more conscientiously. This partnership also helps families and individuals who may be struggling to have access to food that is safe to eat without being too far out of budget.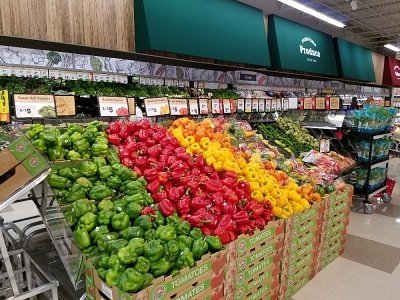 Does quality mean higher costs?
One of the biggest things customers will say about Meijer is that they maintain a worthwhile balance for many customers, bringing high-quality foods and products to the community without pricing anybody out. They have a host of deals every week that change regularly, so if you find that something you want is just a little too expensive, it'll likely be featured for less at some point in the coming weeks. With online, in-store, and locally delivered leaflets, you'll never have to miss a good deal ever again.
As the range isn't simply limited to fresh produce and foodstuffs, you can get great deals on electronics, clothing, toiletries, and much more. There are deals to be had outside of the traditional buy one get one free model, with their very own take: 10 for $10. This is a weekly bargain where ten items are reduced to just $10. And if you buy all ten, you'll get the 11th item for free.
With a whole host of attractive features to consider when shopping with Meijer, it's not hard to see why it has been one of the leading supermarkets in the US for decades. Everyday shoppers will be able to save money on their typically bought groceries – and while it will be hard to say just how much an individual can save (the answer will be dependent on a host of things), the potential is certainly there.