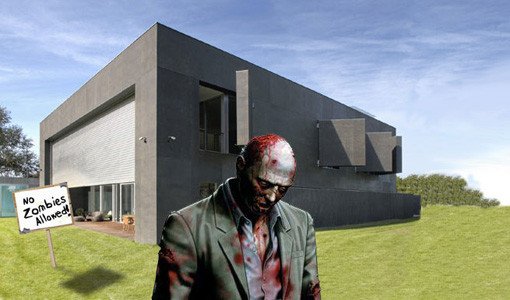 If zombies overtake the planet, stumble into your neighborhood, and start feasting on your neighbors' brains, there'll be no need to panic as long as you live in "The Safe House." Which you don't. So, uh, go ahead and panic.
Designed by Polish firm KWK Promes to offer customers modern comfort with "maximum security [from the undead]," the house features an indoor pool, covered patio, a sweet second-floor balcony perfect for snipers, and the ability to transform into a concrete fortress: steel shutters drop, thick slabs of stone cover the windows, and the second-floor drawbridge lifts and cuts off access to the house's sole exit. That's right. There's a drawbridge.
If the zombies try to huff, puff, or blow the hell out of the house with high-powered explosives, it's no problem. The foundation withstands such attacks when the home is cocooned.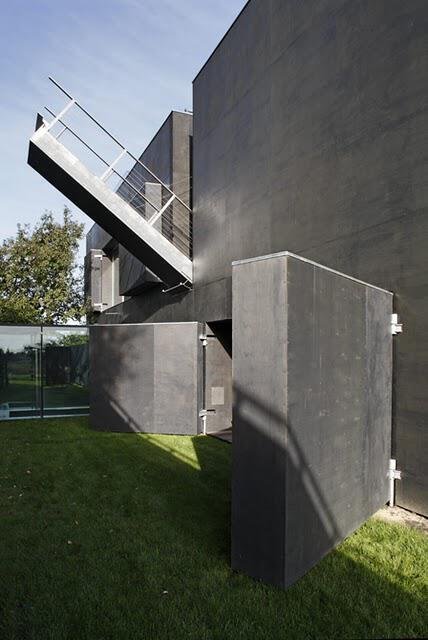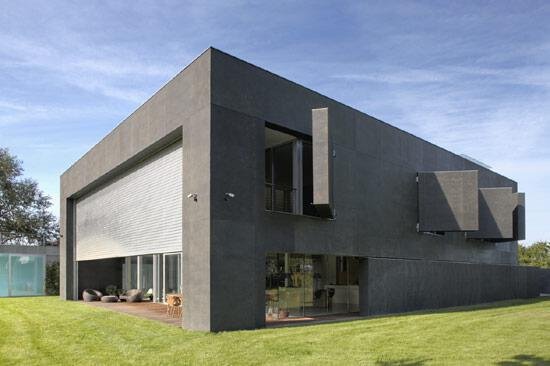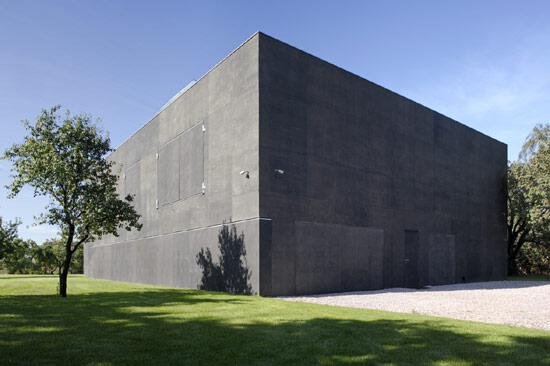 To see more photos of and learn more about the Safe House, check out The Escapist.