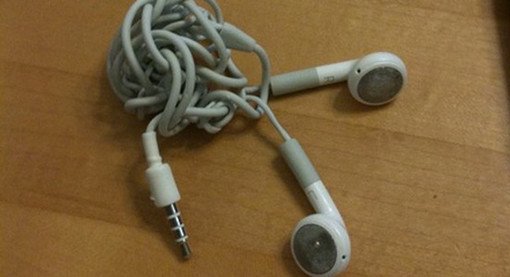 Anyone who has yanked a tangled ball of wire that were formally headphones out of their jeans or coat pocket knows exactly why it's smart to invest in tangle-free or Bluetooth headphones and earbuds. If you're with us, check out these six  …
#1. Zipbuds Juiced Never Tangle Headphones With Mic ($25 @ Amazon.com)
The patented zipper is the key to avoid tangles. Also, the cable fibers have military-grade durability with a special "vertebrae" (aka zipper) design for extra longevity. It has an angled ear bud shape based on ComfortFit2 technology that stays in your ears. The weight of the zipper does make it annoying to run with unless you slip the zipper beneath your shirt to keep it from bouncing. 
#2. Beats Pill Tangle-Free Headphones Bundle ($360 @ Amazon.com)
This bundle contains a portable pill speaker and a set of wireless in-ear headphones. Pairing between your phone and the pill is as simple as a tap. (There are also instructions that come with the device if our brief explanation isn't good enough for you, Mr. Needy.) It's small but provides a booming sound for its size. Each wireless earbud has dual-driver acoustic power, providing a pleasurable listening experience. Great for workouts.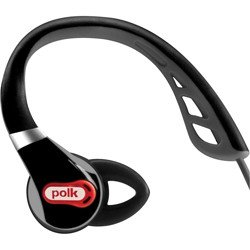 #3. Polk Audio UltraFit 500 Sport Headphones ($35 @ Amazon.com)
Specially designed to provide maximum fidelity and extreme detail, Polk Audio's UltraFit don't easily slip and use SecureFit support. Tangle-free audio cables provide ultra-flexible breathing room, along with StrainGuard and Moisture Shield ensuring your headphones are reliable and robust. If you're looking for a quality over-the-ear set of headphones, this is a good once to try.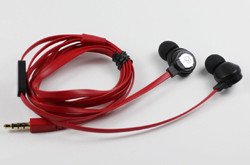 #4. Acoustic Audio Dx60 13.5mm Dynamic Driver Flat Tangle Free Cable Stereo Headset ($10 @ Amazon.com)
They're the first headphones made by Acoustic Audio, and come at the right price. The flat cable is tough to tangle and the headphones specialize in both noise-isolation and enhanced bass, and has 13.5mm dynamic drive units.
#5. MQbix AeroFones Platinum In-Ear Earphones with Tangle-Free ($18 @ Amazon.com)
The high-definition 10mm neodymium drivers allows for thumping bass and finely tuned highs. It has gold-plated 3.5mm tips, specially designed for smartphones. There are several interchangeable ear plugs included for various sized ears, and a tangle-free ultra-flexible flat cable design. It also has one-button call and music control and serves as a headset/microphone.
#6. Urge Basics BKHC BK Sport Bluetooth Tangle-Free Earbuds with Built-In Mic, Rechargeable Battery ($20-$45 @ Amazon.com)
These Bluetooth 4.0 wireless earbuds are designed for those on the move, using ambient noise reduction which provides rich, deep, and powerful bass and sound. Great for running and training since there's no wire to get caught on exercise equipment, the flat cable design is especially suited to prevent tangling, the Urge Basics also come with multimedia controls and a mic for making/taking calls. Last of all, its built-in battery deliver more than five hours of playtime.