Just because your T-shirt conceals a pair of pythons as large as those of a pre-racist-era Hulk Hogan doesn't mean you want to let them out every time you want to pump iron (or at least dress like you workout often). And while cutting the sleeves off of your ratty old shirts and undershirts can suffice as gym wear, it's not always the most comfortable workout shirt option. The best workout shirts wick away sweat and feel light — even when you're sweating puddles.  To supply you with some ideas we've listed some of the best workout shirt options for guys like you. And yes, we even put one in there for dudes who are super jacked.
Under Armour Men's Tech Short Sleeve T-Shirt ($11.50 @ Amazon.com)

You're getting a combo of two of the best apparel technologies: a soft feel and a quick-drying, moisture-resistant fabric. The result is gear that helps you have a more effective, less soaked workout.

Condor Outdoor MAXFORT Performance Training Top ($12 and up @ Amazon.com)

The convenient collar on this breathable polyester fabric makes it easier for you to stay cool as you push yourself through a workout. And the anti-odor, anti-microbial material is an added bonus when you leave the gym.
Air Mesh Performance Tank Top ($75)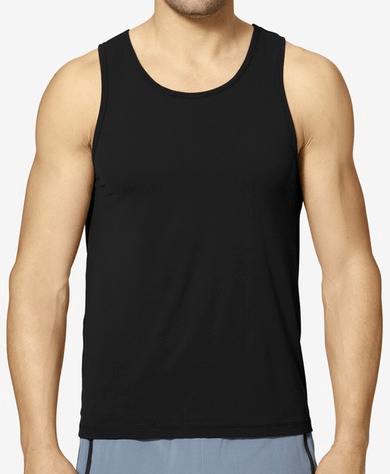 Tommy John promotes this tank top as its "lightest fabric," weighing in at a mere two ounces. In line with that weight, you can air dry the top in less than four hours.
Air Mesh Performance Crew Neck Tee ($85)
Easy cleaning is a major selling point of this crew neck tee, which Tommy John bills as being perfect for gym rats or travelers. Because of its breathable fabric, it can be washed in a sink and starting drying right away. The downside: because it's super lightweight it can get saturated. The upside: it's a quick-drying fabric.
Muscle Cut Stringer Workout T-shirt ($18 @ Amazon.com)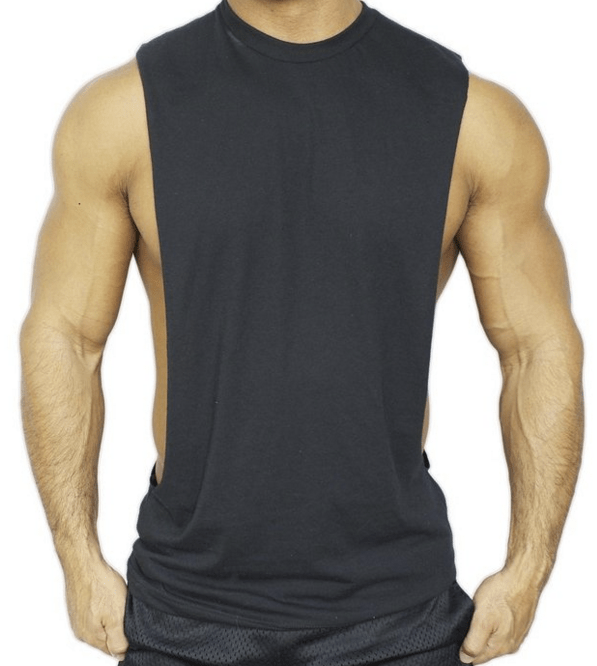 Cut as a tank top from the made-in-America cotton-polyester blend that made American Apparel famous, this lightweight shirt includes a durable neckband that adds comfort and breathability during every workout.
adidas Performance Men's Ultimate Tank Top ($13 @ Amazon.com)
This sleeveless top includes banded trims around the waistline and neck for a snug fit. The 100 percent polyester tank is also very lightweight, enhancing comfort and improving effectiveness.