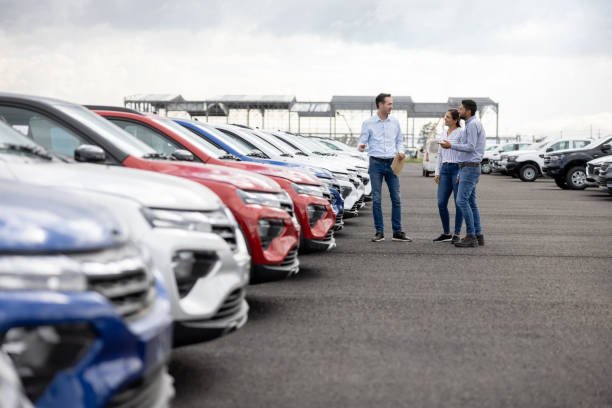 Are you looking for a car but find yourself restricted to a tight budget? Don't despair. To save you the trouble of trawling through all the current listings of cars for sale we've done the research already. On this page, you'll find the very cheapest new cars you can buy right now.
This list may not be packed with the UK's bestsellers, but all of the cars below are brand new, come with the reassurance of a factory warranty and cost less than £15,000. So, let's get cracking.
Citroen Ami – from £8,095
Okay, so we're cheating here a bit – the Citroen Ami isn't strictly a car. Technically it's a quadricycle, which means it doesn't have to meet the same rigorous safety standards as the more common modern four-wheel transport you may be familiar with. What it is instead is an incredibly cheap electric vehicle with funky styling, perfect for the urban commute.
That commute had better not be too far, as its maximum range between plugs is just 46 miles and its top speed is a slow 28mph. But it recharges quickly and will turn heads like a supercar. All for just over eight grand.
Kia Picanto – from £13,665
Quite the jump to the next cheapest vehicle on sale in the UK, but the Kia Picanto is a bona fide automobile with a Euro NCAP rating and everything. Admittedly, it's only a three-star rating, but that has more to do with the limited number of active safety aids than its structural integrity.
Anyway, put that to one side and concentrate on the value. The Picanto comes with loads of kit, the turbocharged engine is decent if you can stretch to it (the non-turbo is fine, but a little lacking in puff on the motorway) and a seven-year warranty. Despite its bargain basement pricing it's well put together and nice to drive, too.
Dacia Sandero – from £13,795
The Dacia Sandero costs hardly anything more than the Picanto but it's a much bigger car. So, if you need more space for people and luggage, start shopping here – anyone relegated to the back seat will certainly thank you. Based on slightly older Renault technology, reliability should be good and build quality is fine.
Where you might pause is – again – the Euro NCAP score. The safety body really went to town on the Sandero's lack of active safety kit and gave it only two stars. A little harsh we feel, but saving lives is an important business. We still think it's a bargain, even so, and should certainly offer better protection than an old banger.
MG 3 – from £13,820
Backed by the might of one of China's biggest automotive groups, MG is quietly becoming something of a force to be reckoned with in the budget electric car market with its recently introduced MG 4. The MG 3, however, is one of its oldest models, and only available with a 1.5-litre petrol engine.
It's not the most refined thing in the world, nor the most dynamically sophisticated, but we think you can still bask in the glow reflected from the success of its newer electric cousin. The styling is rather neat, it comes in bright colours, and a seven-year warranty adds to the value. Certainly, one to ponder if you just need easy-going transport.
Citroen C3 – from £13,995
Joining the Ami on this list is the Citroen C3, a conventional supermini rival to the likes of the Vauxhall Corsa. This is very much the firm's budget model, but that doesn't mean it's not fun – for as with most Citroens, it's got a real sense of individual flair and unconventional thinking about it. Not to mention suspension that prioritises comfort, which is a rare attribute these days.
The very cheapest version is called the Citroen C3 You. In order to minimise costs, it's only available to order online and is often lumbered with unattractive finance rates compared with the rest of the range. But if you want comfort in a compact package, look no further.
Fiat Panda – from £14,740
Fiat has traditionally been a master of small car design, and the latest Panda is an excellent example. It's spacious for its size, built on well-proven components similar to the underpinnings of the more fashionable Fiat 500, and has sold by the bucketload – especially in its home country of Italy.
As with others here, the Panda has fallen victim to Euro NCAP's drive to standardise more active safety equipment, a recent re-test seeing it downgraded from four stars to zero. However, putting that to one side, a highlight worth mentioning is the Panda 4×4 model, which is a surprisingly capable yet tiny off-roader.