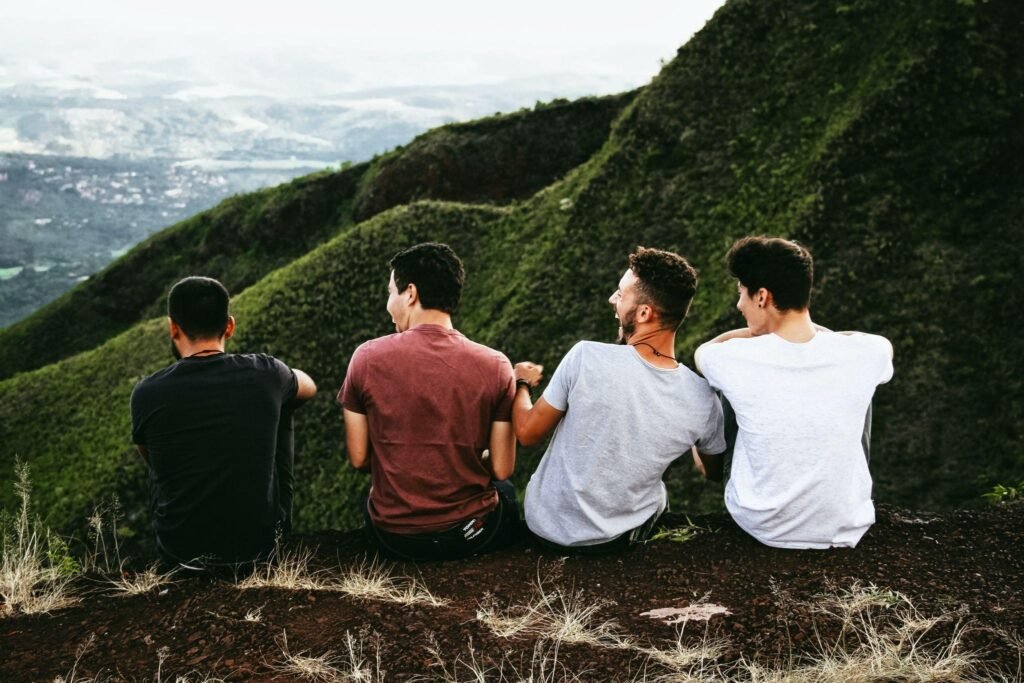 It is undeniable that more men are undergoing cosmetic operations. According to the American Society of Plastic Surgeons (ASPS), more than 1.3 million males in North America underwent some type of cosmetic procedure in 2018.
It's hardly unexpected that guys are increasingly seeking the assistance of plastic surgeons to achieve their cosmetic aspirations. Plastic procedures have never been gendered, but the gender gap may be traced back to societal misunderstandings about what it is and who needs it.
Today, men are more comfortable scheduling a consultation for a quick nip and tuck from time to time. But what types of operations do men have? Below we take a peek at the most popular types of plastic surgery operations for men.
1. Liposuction
Liposuction was the most prominent procedure for males in the United States alone in 2020, according to statistics from The Aesthetics Society.
Even with the most rigorous gym and nutrition regimen, men often struggle to shed layers of muscle-obscuring adipose. Liposuction can assist by surgically eliminating these fatty tissues with minimal effort.
The technique is arguably the quickest approach to removing extra fat from troublesome regions of the body, such as the stomach or "love handles". Among other core regions, target back fat, breast fat, and fat around your thighs and buttocks. It's popular among all sorts of guys, from those who want to shed a lot of fat to those who want to trim up a specific region, such as their six-pack.
This is a simple operation with a quick recovery. Patients can usually return to work after a day or two. The entire effect of the reshaping takes between 6 weeks and 2 months to see.
2. Gynecomastia surgery
Gynecomastia surgery, often known as a male breast reduction procedure, is quickly becoming among the most common male plastic surgery operations performed on males each year.
Gynecomastia is the medical word for enlarged or feminized breasts in males, and the surgical method generally consists of removing the tissue and contouring the region with liposuction. Gynecomastia surgery can lower the size of men's breasts while also flattening and improving the chest outlines.
According to Dr. Ashley Steinberg, most males who choose this operation have larger breasts owing to hormonal problems rather than weight gain.
3. Hair Transplant
Many men suffer hair loss as they age, so it's no wonder that many seek out hair transplant operations.
FUE hair transplantation is the most regularly used hair transplant treatment. This non-invasive procedure involves the removal of hair from donor locations (such as your back) and transplanting it to the target area (usually the head).
4. Nose Surgery
Male rhinoplasty is becoming more prominent as a treatment option. The rationale for this might be entirely cosmetic, but there is also the issue of attempting to heal injuries sustained while playing football, rugby, or another high-contact activity. The most common reason for males to get rhinoplasty is to straighten or enhance the contour of their noses.
Rhinoplasty for males may reshape, reduce the size of, and enhance the bridge, septum, as well as tip of the nose or nostril.
Nose surgery necessitates dexterity and a thorough grasp of the anatomy of the nose's numerous subunits. This is also a relatively simple procedure to recuperate from, with most patients able to return to work within a week.
5. Eyelid Surgery
Blepharoplasty, or eyelid surgery, is a surgical operation used to enhance the look of the eyelids. Surgery can be done on either the upper or lower lids, or perhaps both.
During this surgery, two incisions are made on the upper eyelid and one underneath the lower eyelash line. The excess skin and fat are then scraped away, and the underlying skin is realigned. Men like this treatment because it leaves little scars and removes bags underneath the eyes and wrinkles all around the eyes.
This surgery, when combined with muscle and skin tightening, results in a youthful and lively appearance.
Conclusion
Plastic surgery among males is clearly becoming more popular. And why not? Men, too, care about their appearance. If the fairer sex may use beautification operations, why couldn't their spouses, brothers, and dads… If you're thinking about any of the following treatments, contact a qualified surgeon to set up a consultation.