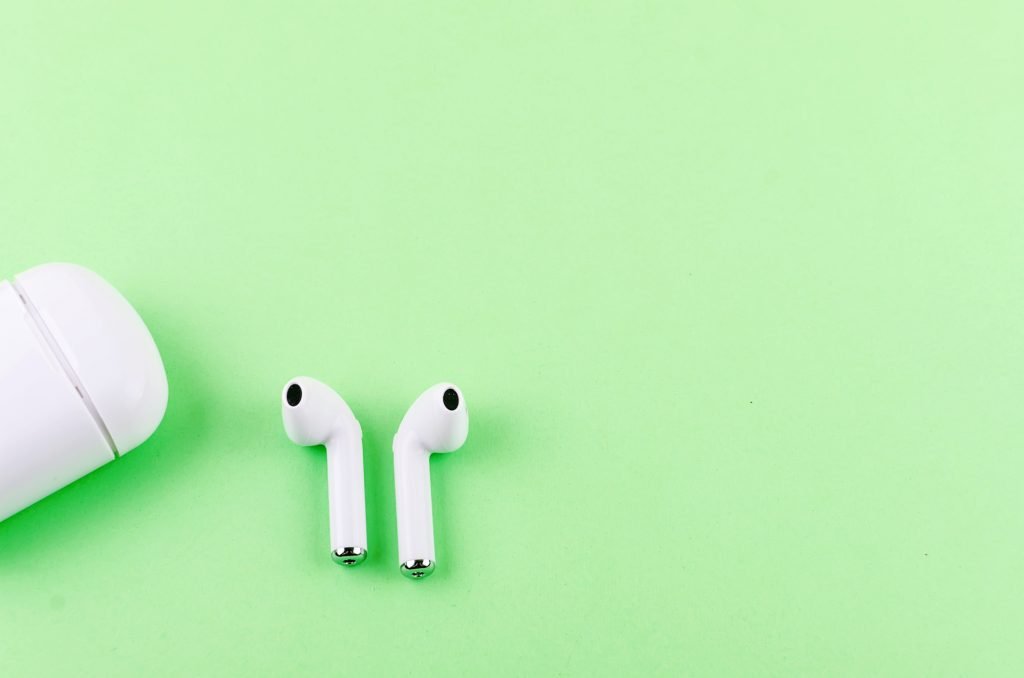 Do you own a pair of AirPods? Do you experience certain issues with your AirPods but do not know how to fix them? The best approach to addressing these issues is to understand the nature of the problems.
The AirPods are arguably one of the most successful products Apple produced. It sold close to 60 million units in 2019.
But despite the AirPods' success, it didn't come without any hiccups. Hence, as a user, you need to familiarize yourself with some of the most common problems with AirPods.
But what are the most common AirPod problems people encounter? Are there any quick fixes that you can perform? Continue reading below to find out the answers.
The Advantages AirPods
Before we discuss the most common problems with AirPods, let us first look at the reasons they became an instant hit. Here are three of the top advantages they offer:
The Cool Features
Apart from the AirPods' aesthetics, it is their cool features that make them easy favorites. These little Apple creations feature dual optical sensors. These sensors allow the AirPods to connect automatically to your device the moment you plug them in your ears.
They also come with a microphone and an automatic pause whenever you unplug one of them.
User-Friendly
AirPods are also easy to use. As long as you have them in your ears, you can do different kinds of tasks. These include making calls, adjusting the volume, and checking the weather.
You can do all these things without taking your iPhone out of your pocket.
iCloud Accessibility
Last but not least, the AirPods offer remarkable iCloud accessibility. Once you pair your AirPods to an Apple device, it opens up access to all your other Apple devices. This covers your MacBooks, iPads, and Apple Watches.
Common Problems with AirPods
To maximize your experience with AirPods, you must learn how to deal with common AirPod issues whenever they arise. Let's take a look at some of the problems you may encounter and what you can do about them:
Pairing Issues
Sometimes, you may experience problems pairing your AirPods with your iPad or iPhone. When this happens, the first thing to do is to put them back in the charging case. Wait for about 15 seconds and try connecting again.
If that doesn't work, go to Settings and turn off your Bluetooth. Wait for a few moments before turning it on again. Thereafter, manually select your AirPods on the "My Devices" list to reconnect.
Computer Connection
Another one of those common AirPods issues is failing to connect to your computer. Users of older versions of Mac computers experience this more. If you cannot connect to your Mac, take off your AirPods and place them back into the case.
Leave the AirPods for about 15 seconds inside the case then re-insert them into your ears. If you still cannot connect, turn off your Bluetooth for a few seconds then turn it on again to reconnect.
The Uncooperative One
Sometimes, one of your AirPods will have connection problems. Much like with the two issues above, place both AirPods back into the case and leave them for 15 seconds before trying them on again.
Your next option is to turn your Bluetooth on and off before reconnecting. If both options do not work, consider resetting your AirPods. To do this, place your AirPods back in the charging case.
Look for the button at the back of the case. Press and hold it for about 15 seconds until you see the orange LED flash.
Get your device and place it beside your AirPods. Open the charging case and wait for the AirPods to reconnect.
Annoying Call Drops
Do you experience those annoying intermittent call drops? The first remedy is to take your calls using only one AirPod. If that hack doesn't work, open your iPhone's Settings and go to "Bluetooth."
Look for the AirPods entry on your Bluetooth's list of devices. There, you will find an "i" icon beside the AirPods entry. Tap the icon then choose "microphone."
Set the microphone to either right or left. Your last course of action is to give your AirPods a full reset.
Poor Audio Quality
Static or patchy sound quality is one of those common yet tricky AirPods problems. A lot of things can cause your AirPods to produce poor audio quality.
Interference is one of them.
This is likely the case if you experience subpar sound in one place only. If this happens at home, you must find the device that causes the interference.
Once you find it, move it to another area and see if the quality of the sound improves.
Furthermore, your Wi-Fi can also cause audio problems on your AirPods. If you need to make calls, try switching off your Wi-Fi. This may help improve sound quality and reduce instances of disconnections.
Charging Problems
Sometimes, users complain of their AirPods not charging properly. The key is to keep the charging port free from dirt and debris. Look for a small, thin, and pointy object that you can use to clean the small crevice.
If the AirPods still don't charge, try using a different lightning cable.
A Bad Battery
There are also times when the battery is the source of the problem. On average, the AirPods Pro and AirPods 2 can give you around five hours on a full charge. If the battery life drops significantly, check if the Automatic Ear Detection is on.
Turning this feature on puts your AirPods on low-power mode. In turn, it helps increase battery life. If the battery life doesn't improve, give your AirPods a round of hard reset.
Learn more about how to check AirPods battery life by clicking the link.
Discover More on Your Apple Devices
Knowing how to fix common problems with AirPods is important for any AirPod user. It helps you save precious time and keeps you from the hassle of going to an Apple store for diagnosis. But troubleshooting your devices is only one aspect you must learn.
Discover more about your Apple devices through our different articles and blog posts. We offer tips that will help turn your gadgets into tech beasts.