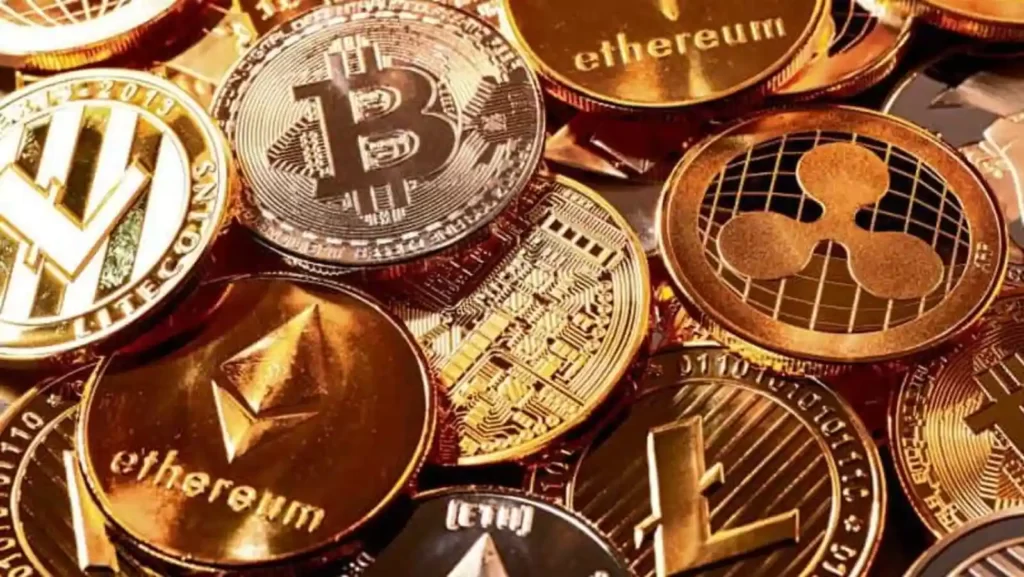 The industry of cryptocurrency is growing fast. In the world of investment, individuals are aware that if they wish to be the best investor they must diversify their portfolio. The cryptocurrency industry maybe just a decade old, new investors are attracted to it because they see a fast way of earning profits. But this digital asset comes with many uncertainties. But that does not deter people from making crypto investments. But never be unprepared and start investing in it. You will have plenty of options related to cryptocurrency investment. However, with nearly 16000 digital currencies in circulation, it is challenging to know which one to invest in. Many investors are trying to catch the next big crypto with some hope of generating great returns. Read along to know about the top 5 smartest cryptocurrencies that are priced under $10.
VeChain
Are you looking for low-priced crypto? Then VeChain will be a great option.
At its current price level, any selling escalation will be exposing firm investors of VET to huge losses.
Thus for improving the stability of the short-term portfolio and securing a good future, it is better to allow the digital asset to liquidate the weak holders and bring some clarity to the price structure.
It is the currency for the VeChain Thor Blockchain.
It is used for transferring value across its network.
The blockchain was specifically designed to manage supply chains and other business processes via the usage of issued ledger technology.
Cardano
It has a flexible network that allows quick transactions.
The main selling points of Cardano are scalability, sustainability, and interoperability.
Due to its current update, smart contracts can be built on its network.
It takes time and gradually accomplishes things.
The price increase is because of the currency update that included the ability to build smart contracts letting developers start working on decentralized apps, a few new cryptos, and the DeFi field.
It charges low fees for the transaction.
A dedicated development team works with it to decentralize this project fully.
Now developers can begin to work on dApps, a few new cryptos, and the DeFi sector due to smart contracts.
It claims to be highly adaptable and secure.
Cardano constantly improves all its development for staying ahead of any hacker.
EOS
This smart contract platform is capable of executing many transactions each second and eliminating fees for transactions.
It offers secure access apart from authentication.
EOS also provides permissions, use control, data hosting, and so on.
EOS comes with considerable promise.
The app developer only needs to hold the coins rather than spend them for using the network, the resources, and building or run dApps.
Any token holder who is not running apps can rent his bandwidth to any other participant who requires it.
They will be rewarded to stake their cryptocurrency.
You can buy or trade easily in EOS on trustworthy crypto exchanges.
BitTorrent
It is known to be a cryptographic token.
BitTorrent was created in the form of the BitTorrent protocol's extension.
Its crypto platform is getting developed for expanding the capabilities of its protocol.
For example, its team is working for making the infrastructure perfect for any developer of third-party dApp, exchange of value, and fast and secure decentralized storage of data.
BitTorrent coin is purchased and spent by individuals requesting files or wishing to enhance their speed of download.
Any provider needs to receive or sell it to compensate for sharing any file on their system.
Basic Attention Token
It addresses the endemic inefficiencies or the privacy abuses of the digital ad industry.
Basic Attention Token has been very stable in this market.
One token's price remained almost constant from 2018-to 2019.
It indicates its prospect.
It is basically a utility token that is used on the browser named Brave that saw a spike in its use from 2019.
Due to all this, Basic Attention Token is considered to be one of the most renowned cryptos.
Conclusion
Cryptos are here to stay for long. So as you make up your mind to which crypto to invest in, remember the speed of completion of the transactions, transaction fees, and the ability to use it for daily purchases or bank transfers. If you are in search of investing without carrying out any transaction in the network, you must remember that crypto is not a scheme that will make you rich quickly. Rather you must consider this digital asset as a long-term investment. www.bitcoin-smarter.com is the best platform to buy or sell cryptocurrencies.