The right garage door for your home or business can offer you security and enhance your business's or home's curb appeal. For instance, a sturdy and good garage door material, such as wood, will give your garage a natural and traditional appearance while ensuring you are well-protected from intruders.
Given the significance of the garage door on your home's security and décor, it is essential that you purchase the right door. Below, we'll expound more on the reasons why choosing the right garage door is vital for your business and home.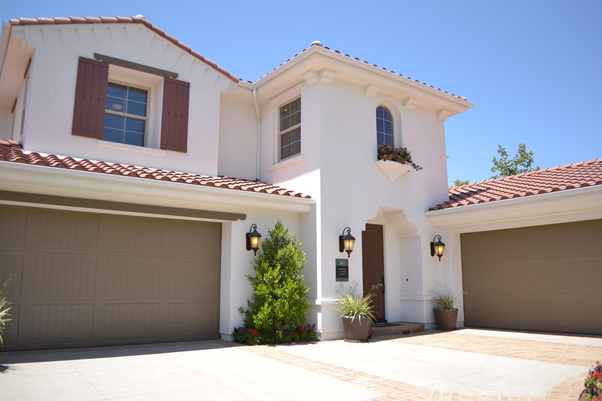 The Importance of Garage Door Material
When seeking garage door replacements, one of the first things that most individuals consider is the type of material. It is because the type of material used impacts the garage door's aesthetic appeal, security level, and durability.
In addition, the type of material you choose impacts the overall cost of your garage door. In the market, you will find that some garage door materials are more expensive than others. For example, wood makes the most expensive garage doors, while aluminum is the cheapest.
Choose Garage Doors Built for Your Climate
When making a garage door selection, make sure to prioritize the environment that your business or home is in. Some garage door materials are suitable for one climate but become unsuitable for another. So how do you choose a garage door built for your climate? Read on to learn more:
Wooden Garage Doors
Wood is an excellent garage door material, offering your home or business a natural and warm look. However, a wooden garage door is not ideal for the coastal climate. The salty and wet conditions on the coast make wood easily susceptible to rotting. A wooden garage door is perfect for regions with cold temperatures.
Steel Garage Doors
Manufacturers often insulate steel garage doors with polyurethane or polystyrene foam, making them one of the most secure doors on the market. This insulation ensures that steel is ideal for areas with extremely cold temperatures. Steel is also great for regions that experience wildfires or extreme heat. It is well-insulated, fire-resistant, and very strong.
Vinyl Garage Doors
Vinyl is perfect for regions that receive a lot of rain. It ensures that your garage door will not wear down, warp, or rust because of moisture. Vinyl garage doors are also great for people who live in coastal areas.
Aluminum Garage Doors
Aluminum promises durability and has high-impact strength. Furthermore, it is very difficult for intruders to breach fixed doors made of aluminum. It is perfect for the coastal region.
Fiberglass Garage Doors
Fiberglass is resistant to termite infestation, rotting, and warping. It is also low maintenance and is best for coastal areas, as it is resistant to salty environmental corrosion. Note that fiberglass is not very energy efficient.
Top Garage Door Styles for 2023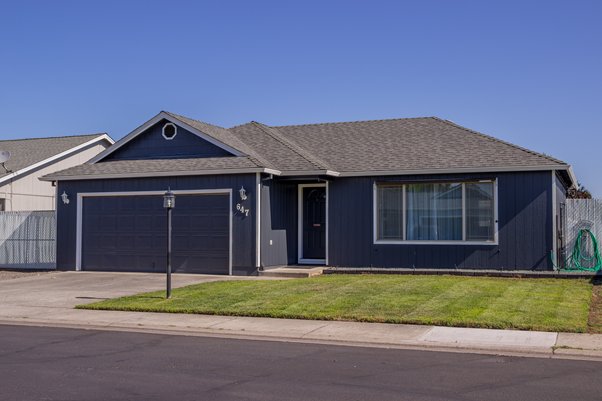 Garage doors can undoubtedly make a massive difference in how your business or home feels and looks. Today, you will find that their styles have completely revolutionized to have innovative and modern designs. Here are the top garage styles for 2023:
Matching entrance doors and garage doors
Bold-colored garage doors
Industrial-style garage doors
Automated garage doors using smart technology
Sectional garage doors
Farmhouse garage doors
Raised-panel garage doors
Single-hinged garage doors
Sustainable designs, where some use recycled plastic or wood
Adding windows
Customizable Garage Door Options
Customizable garage doors offer you the opportunity to have a functional but unique door that fits your business or home's style. One of the best things is that you can choose to personalize the customizable garage doors in various ways. Below are some of the leading garage door design elements that you can consider:
Size: Single-door garage doors are generally 7-8 feet high and 8-9 feet wide. But you can customize yours to be as wide as 12 feet. When customizing your garage door's size, ensure your home has adequate space.
Mix and match: In mix and match, you customize the garage doors to have several materials. For instance, you can opt for a combination of glass and steel.
Colors: Customizable garage doors allow you to be as daring as possible, where you can choose colors that match your personality.
Security and insulation layer: Apart from decorative elements, customized garage doors can also feature an extra security and insulation layer.
Benefits of Professional Garage Door Installation
Investing in professional installation benefits homeowners and business owners in many ways. These benefits ensure that you can fully maximize your garage door investment. So, what are the benefits of professional garage door installation?
The installation process becomes very convenient compared to doing it yourself.
Professional installers ensure that all components function optimally and are properly secured, facilitating security.
Professional garage door installers will offer in-person guidance on conducting regular inspections and lubrication after installation.
The professionals have the necessary skills to ensure a precise installation takes place.
In Conclusion
The garage door selection process is not as straightforward as many may assume. You need to consider the climate of your business or home and the type of material. Also, you need to take into account the color and design of the garage door that will make it suitable for your home.
Are you looking forward to a garage door replacement? What are some of the factors that you consider essential in your dream garage door?