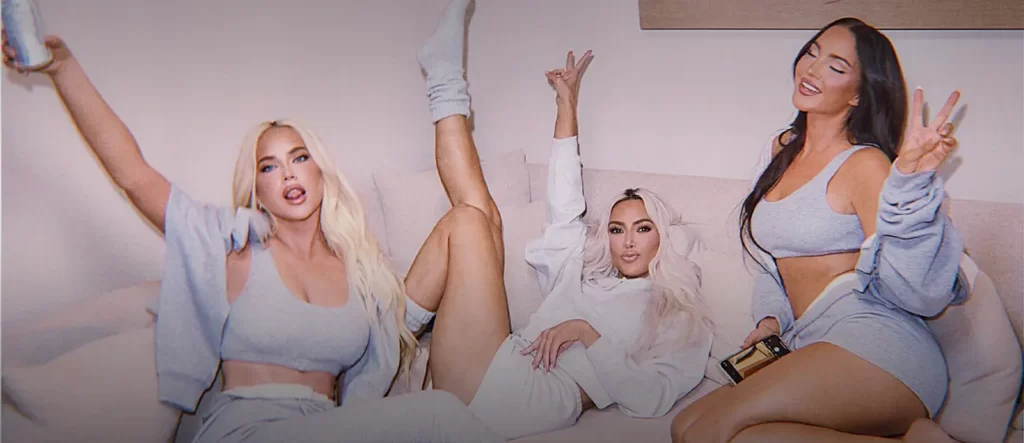 SKIMS, launched by businesswoman, reality TV star, and fashion icon Kim Kardashian and entrepreneur Jens Grede in 2019, is an inclusive shapewear, loungewear, underwear, and lingerie brand focused on improving body positivity for all women. Since its hugely successful launch, where the brand sold out of merchandise in only ten minutes, SKIMS has gone from strength to strength. Most notably, SKIMS established a partnership with the U.S. Olympics team in 2021 and provided athleisure clothing for its athletes, and the brand has also collaborated with luxury fashion house Fendi. 
After only a few years in business, SKIMS has already established itself as a highly popular and successful women's clothing brand. So, if you're looking for a gift for your partner but don't know where to start, then why not look at SKIMS clothing? Here's why SKIMS clothing could make the perfect gift.
Inclusive
When creating the brand, Kim Kardashian's vision was to launch an inclusive clothing brand that allows all women to find shapewear and underwear that flatters their figure. This vision has now become a reality, as all SKIMS clothing comes in a wide variety of sizes, from XXS to XXXXXL. However, SKIMS is not only size-inclusive as it's also incredibly inclusive for all skin tones. SKIMS underwear and shapewear are available in nude tones that encompass a wide range of skin tones, so everyone can find the perfect 'nude' shade for them.
Therefore, if you're looking for a gift for your partner, you'll have the best chance of finding clothing that truly fits well by visiting the SKIMS website. This will ensure your partner isn't disappointed by unflattering and uncomfortable clothing.
Choice
Since there's so much choice on the SKIMS website, you won't struggle to find the perfect item for your partner. In addition to selling underwear and shapewear, SKIMS also sells lingerie, loungewear (including hoodies, sweaters, tops, and pants) pajamas, bodysuits, dresses, and accessories, so you're bound to find something that's suited to your partner's style and preferences.
SKIMS also has a wide range of different styles and fabrics within each category, making it even easier for you to sort through the options and find what works for your partner. For example, you could browse through the 'fits everybody' collection or search for specific fabrics like cotton, mesh, sheer, and seamless styles.
High quality
With SKIMS, you can always trust the quality of what you're buying, so your partner won't be disappointed by a poorly made gift that doesn't last. All SKIMS clothing is made from high-quality fabric that's figure-hugging, flattering, and, above all, extremely comfortable, with no itchy clothing that digs into the skin. In fact, the SKIMS website now has over 26,000 five-star reviews across its collections, so you can trust that whatever gift you buy will be loved by your partner for a long time to come.
If you're hoping to buy an amazing gift for your partner, then look no further than SKIMS clothing. Thanks to the versatility, inclusivity, and quality of SKIMS clothing, your partner certainly won't be disappointed!