the latest
Guys Apparently Admire Themselves More Often Than Women
A survey of 1,000 guys found that, on average, men are more vain than women. Do you believe it? So do we.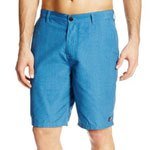 Spring & Summer Shorts Guide For Guys
The best shorts for men are versatile, stylish, and leave you with plenty of options as to when they should be worn — on a date, to work, en route to a key party, etc.

13 Charming Nightmare On Elm Street GIFs
Star of the Nightmare on Elm Street movie franchise Freddy Krueger is more than a twisted and disfigured serial killer — he's a grooming, fashion, and home decor advisor. Seriously.