the latest

Video: Dude's Muscles Turn Into Concrete Blocks
Just a reminder, kids: injecting yourself with a toxic solution filled with oil and alcohol is only good if you want your muscles to turn to stone.

7 Sleek and Stylish Wristwatches For Guys
In the market for a new wristwatch? We found a handful of sleek and stylish men's watches that'll noticeably add pep to your appearance.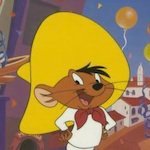 5 Cocktails Perfecta For Cinco De Mayo
Go beyond Coronas and store-bought margarita mix and impress guests with these easy-to-make Cinco de Mayo cocktails, mang!