the latest

The Worst Hairstyles For Men: Man-Bun
According to a survey of 1,000 women in the U.S., one of the absolute worst haircuts for men is the man-bun. If you have one, time to make an appointment with the barber.
4 Great Moisturizers for Men
Moisturizing should be a part of your daily routine. Seriously. The best moisturizer for men does triple-duty as moisturizer, sunblock, and anti-aging cream. Oh, and it will make you smell good, too.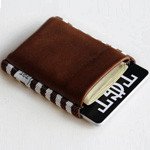 8 Cool Wallets For Guys
Is your wallet falling apart and overflowing with receipts? Then give yourself a fresh start with one of these streamlined wallets.