the latest

10 Common Grilling Mistakes
It's tough to be king of the grill when you're making rookie mistakes. So we asked three expert grillers to correct the goofs they see people make most.
How to Pop a Zit Correctly (You've Been Doing it Wrong)
You shouldn't be popping zits at all — but here's how to do it if you can't resist.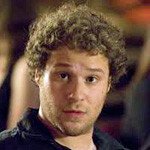 5 Great Shampoos For Guys With Thinning Hair
Is your hair thinning? Then you're sharing company with about 35 million other dudes. These five hair growth shampoos for men can help.