The Macallan Sherry Oak 12 Years Old Limited Edition Veasey Boxes ($50)
The Macallan has partnered with British X-ray photographer Nick Veasey to create six awesome collector's boxes, each with one of Veasey's photos that showcases the "Six Pillars" that define The Macallan: the spiritual home, curiously small stills, the finest cut, exceptional oak casks, natural color, and peerless spirit. That all may be a little touchy-feely for you, but the point is that the boxes look totally amazing, and The Macallan makes some of the best whisky in the world.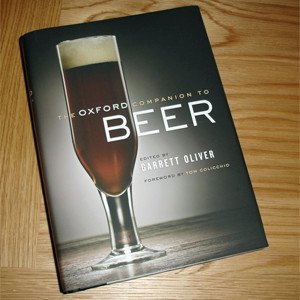 The Oxford Companion to Beer ($35)
This massive tome has the power to turn you from beer lover to beer connoisseur. With contributions from more than 160 beer experts, The Oxford Companion to Beer is an encyclopedia that outlines the history of beer and its social/political/economic/cultural impacts around the world. It'll also serve as a guide to help you understand brewing methods and define terms like "dry hopping" and "cask conditioning" — which are probably techniques that cause you to like a few of the beers you drink. Oh, and yes, there are plenty of pictures.