You should know how to cook. Like, have some level of skill using knives to chop veggies and understand how to season and grill, bake, or broil dead slabs of meat (or eggplant, if you're a vegetarian).
Also: 10 Common Grilling Mistakes
Not only do women love a guy who cooks, but using fresh ingredients is A) far healthier than eating processed foods, and B) better for your bank account than dinning out or ordering in. So whether you know how to cook but never do, don't know how to cook but want to learn, or are a kick-ass home chefs who wants to up their game, these are some of the best cookbooks for men.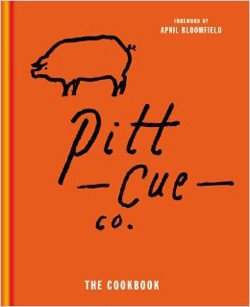 #1. Pitt Cue Co.: The Cookbook ($26 for hardcover / $18 for Kindle  @ Amazon.com)
At 280 pages, the book runs the gambit of drinks, snacks, meats, success, and rubs, slaws and sides, and sweet stuff. So you'll learn to mix drinks like Manhattans, LBC, Camp, and Camp America, while also getting schooled on how to churn out more than 120 smoky and sublime dishes, including hot mutton ribs, whole smoked duck, and deviled chicken bun. Even better, the directions are easy to follow and there are lots of pictures for those of us word haters.


Next: Death by Burrito