Imagine yourself walking down the busy city streets, minding your own beeswax. Everybody around you is hurrying along, trying to get to their jobs or schools on time. Heavy construction work is taking place on one side of the street, cars are whizzing by and a breeze is starting to blow. Yet, your mind and soul are at peace, because you're listening to a playlist of your all-time favorites. That's right, you've put your music on, almost full-blast, completely oblivious to the annoying city noises, you're just enjoying the scenery.
Well, that may take some serious noise reduction, and for that you're gonna need a solid set of headphones. We've already given you the opportunity to check out a selection of Awesome Headphones Under $100.
For this occasion we present a cool choice of Wireless headphones, some of which are sure to give you bang for our buck.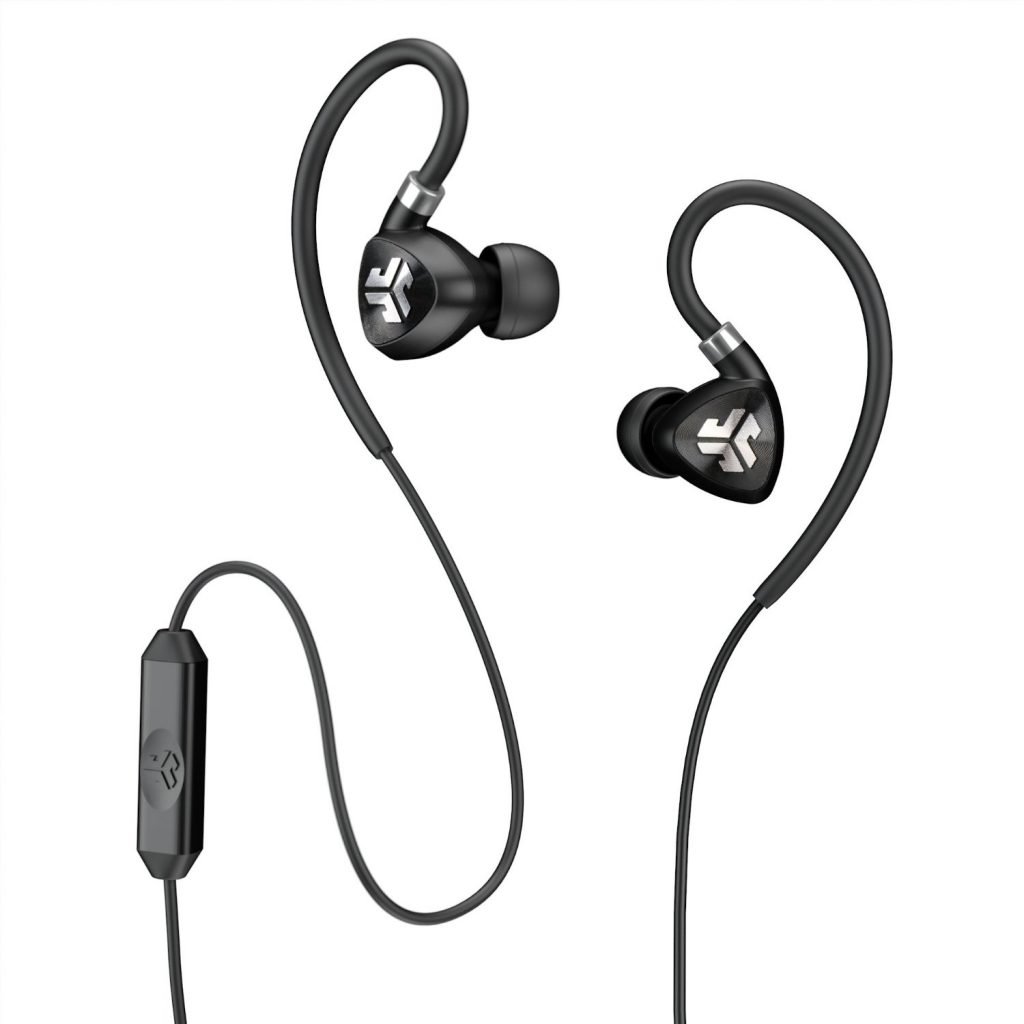 Delivering powerful audio performance, solid robust bass and good highs, these earphones include two cable extensions of differing lengths and are sweat and water-resistant. They fit snuggly and are a great choice for those who prefer that strong pumping bass sound. Even when the volume is toned down you still get a very rich audio experience. While the accented bass might ward off certain users, it's fair to point out that given the 25 dollar price tag, you'll get decent features, making this a top buy.

Yeah, these are a bit on the pricey side when you compare them to the JLab Fit earphones. Still, this is from Sony and with bigger reputation, comes a bigger price. The tech magicians at Sony crammed this model with so many awesome features. With every headphones you're mostly interested in sound quality, right? Right. Well, with the Sony MDRs you get all that in addition to a beautiful design. The comfy headphones have an exceptionally long battery life, solid build, and while they are a bit lighter on bass sounds (which is not bad, really) they deliver superb overall audio. With these you'll get audio streaming with AAC and aptX support, built-in microphone for hands-free phone calling, 40mm drivers for wide frequency response and a USB charging cable. The MDR headphones can be grabbed in Blue or Black variants (both are kick-ass).

Okay, now we're talking. The steep price of the Bose QuietComfort 35 allows for some truly impressive features. I'm pretty sure most of you are well aware of Bose's reputation for making supreme-quality noise-cancelling headphones. This model is a great example of how well Bose lives up to its name. Officially, these headphones represent the company's first active noise-cancelling headphones, right next to its wireless QuietControl 30. The 35 is an upgraded edition, created to coincide with the smartphone 3.5mm headphone jack standard, which is a well-timed move on Bose's part. The audio experience that comes with the 35 model brings perfectly clear and balanced sounds, in addition to extensive battery life of up to 20 hours – not bad for such a powerful pair of wireless headphones. You should also bear in mind that these headphones utilize a digital equaliser, effectively tweaking audio on the fly so that one aspect doesn't overpower at any volume.

These are an excellent choice no matter what kind of track you're listening to. Sub-bass stuff especially sounds good when you crank up the volume, albeit through it all the sound remains well defined. The S500i features powerful bass boosts, but gives decent attention to the higher frequencies as well, which is a noteworthy facet indeed. In terms of overall appearance, the lightweight S500i dominates the earphones scene thanks to the its cool design. There's a handy 3-button inline remote with multi-function playback control, volume, call management and track navigation. The solid build reduces the amount of ambient environment noise, which comes in handy as you stroll through the busy city center. Regardless of the sound volume, the S500i provides commendable performance. A real bargain…

For a fair price of less than 50 bucks, the Skullcandy Uproar Wireless on-ear Bluetooth headphones feature kick-ass serious bass response. The highs are reasonably crispy, but, in truth, these are all about the bass. Their appearance and design are somewhat simplistic, although they are still a appealing in a way. They may not be up to snuff if you're looking for top-of-the-line audio quality (for that you're just gonna have to shell out a more cash). Still, they are quite lightweight and will deliver distortion-free sound to the listener.

If you're looking for a more sportish model, these are possibly one of the best earphones on the current market. So, here's the thing. The Jabra Move are a type of wireless Bluetooth headphones featuring minimalistic design and that, for starters, is enough to turn heads. The headphones come in delicious Cobalt blue styling, as well as Red and Black editions. They are flexible, they function very well and deliver superb performance. You can be sure that mids and highs with are crispy enough, although for this price you will, in fact, get some truly top-notch noise that's pumped straight into your ears. The Jabra Move are ultra-lightweight and feature a durable stainless steel headband, along with dirt resistant fabric for life on the go. Basically, ideal for smartphones, computers, tablets, etc.