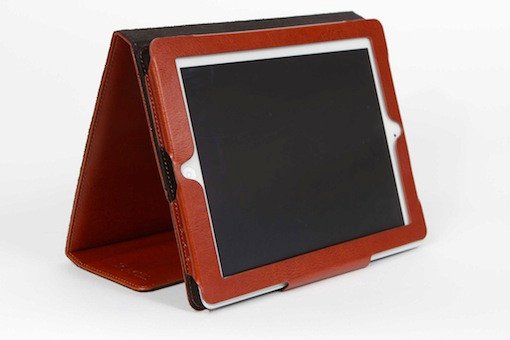 Best iPad Competitors
The newest iPad Pros and Minis and the Ipad minis are cool, but not flawless. Plus, they range from $800 to $270 for Wi-Fi-only models. Still no Flash or SD cards or HDMI outputs. Sure, you can be extra stuff to get that, but c'mon man. So if you're in the market for an iPad alternative, check out some of these … You may also want to take a look at the best tablet for photoshop if you're interested in photo editing.
HYBRIDS
Lenovo IdeaPad U1 Hybrid ($1,000 @ Amazon.com)
Both tablet and netbook, the Lenovo IdeaPad (pictured) unfolds from its standard, snazzy laptop and becomes much more. Running Windows 7 with an Intel CULV processor, the Lenovo comes with a detachable multi-touch display built as a six-panel interface capable of customization with email, calendar, widgets and RSS. A secondary four-panel screen supports images, music, video and e-reader widgets and is capable of flipping to portrait when used as an e-reader.
Axiotron ModBook ($2,500 @ Amazon.com)
Known as the original Apple Tablet (successor to the ancient Newton), the ModBook from Axiotron boasts a pre-polycarbonate unibody MacBook and slim control pen, built-in camera, 13.3-inch screen and a 120GB hard drive. With Windows compatibility, built-in optical drive and Full OS X, the ModBook supports Flash with impressive multitasking abilities. Of course, there is no App Store. Otherwise, though, it's pretty magnificent.
Kindle
Known for its real paper-like display, its 10.2 ounce lightweight build and its ability to maintain screen integrity in even the harshest of sun spells, the Kindle downloads books directly from Amazon in less than 60 seconds.
The wireless service avoids monthly fees, annual contracts or need for Wi-Fi spots, and is capable of connecting to Amazon and downloading anywhere near cell reception.
More than 540,000 books as well as magazines, international newspapers and blogs are sold in the Kindle package, with more than 1.8 million of them offered free. Its most noted feature, however, is its simplicity.
Nook
For those better skilled with screen function and looking for a more solid, all-encompassing e-reader, Wired's Gadget Lab recommends the Barnes & Noble Nook, where "instead of the chiclet-keyboard," common to the plastic-like Kindle, "there is a color multi-touch screen, to be used as a keyboard or to browse books, cover-flow style." Certainly sleeker in appearance, the Nook offers more than 1 million titles, free 3G wireless, five font sizes and a 16-level gray scale to reduce glare and backlight problems.
WePad
Creating quite a stir, the WePad is a German-engineered device rumored to rival the iPad in a substantial way.
With an 11.6-inch touch screen display, GMA 3150 graphics, Bluetooth, 1.3-megapixel web camera, 16 GB storage (32 GB SD card support), two USB ports, optional GPS and Flash card reader, the WePad supports seamless multitasking and allows its Web camera to translate easily to Skype video calls.
Said to debut in Germany soon, the WePad is recommended for those looking for something more open and flexible than the current iPad model.
Boasting a brilliant 16-hour battery life, 10-inch display and 3-megapixel camera, the Notion Ink Adam aims to be one of the first devices to use Pixel Qi's display, which allows switching between low-power, black-and-white display and full-blown LCD mode color with the press of a button.
Weighing in at 1.7 pounds as opposed to the iPad's 1.5, the Notion Ink Adam offers ambient light sensor, proximity sensor, accelerometer, multi-tasking, SD card slot, Flash support and a variety of other upgrades.
Google Chromium Tablet
"Whereas Apple is anti-netbook," says TechCrunch, "Google is very pro-netbook — they just want to make them better."
So while iPad's Steve Jobs has publicly negated the idea of e-readers in preference of tablets, the Google Chromium Tablet is set to bridge both worlds. Or as TechCrunch put it, "to target the market in between the laptop and the mobile phone."
Not yet released for purchase, it may be worth waiting for the Chromium, as its functionality and design are intensely similar to iPad smoothness. And it will present an open forum to build apps and other software possibilities Apple's hardware currently do not offer.
ExoPC Slate
A powerful Windows 7 computer capable of electronic books, TV, radio, video, app building, multi-tasking, and Flash, this looks, feels and functions like an ultimate iPad.
The ExoPC UI Layer Development Kit uses JavaScript and Flash to add touch-screen support for pre-existing applications written in any format.
At 11.6 inches, the ExoPC fits perfectly in the iPad's price range, though it only offers five hours of battery life, because of its more preferable Intel N450 powering rather than the weaker Intel Atom Z5xx CPU common to most Windows machines.
Able to switch between the traditional Windows UI and ExPC's proprietary interface, the ExoPC is an iPad threat.
Dell Mini 5
After being spoiled by smartphones capable of cramming information into a pocket-sized device, the Dell Mini 5 fits in perfectly.
On a carbon, 5-inch 800 x 480 LCD screen, the user is able to load Google apps, browse the Internet, watch video, play games and more.
A front-facing VGA camera located between the earpiece and proximity sensor is ready for video chat apps like Fring and Qik, and a 5-megapixel autofocus camera with dual LED flash is located at the device's back.
Tested under realistic usage (sampling music playback, video viewing and internet browsing), the Mini 5 still hovered at a battery lifespan of 10 to 12 hours.