People love to go nuts over holidays. How long do you think it took to put those decorations up? Four? Five hours? It seems like a great deal of effort for a night of attempting to make little kids piss themselves if they dare ask you for treats. However, this is but one of a handful of people with too much time on their hands during the month of October. See for yourself …
#1. Pfft. Really? They didn't even shell out for the official Ghostbusters uniforms.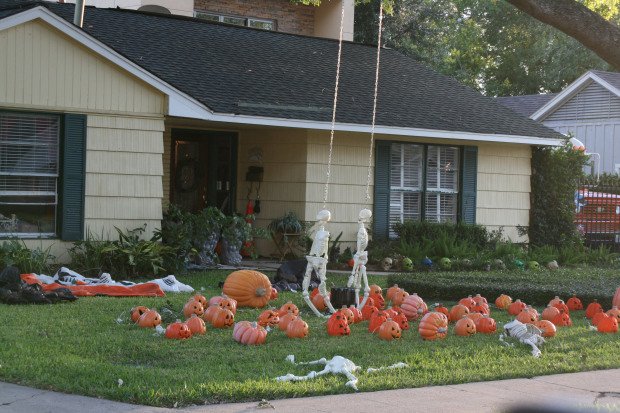 #2. To be fair, neighborhood kids left the house like that. And nothing says "good morning!" like two hanging skeletons in your lawn with a handful of pumpkin carcasses around them.
#3. We'll let Mamma Fratellis handle this one …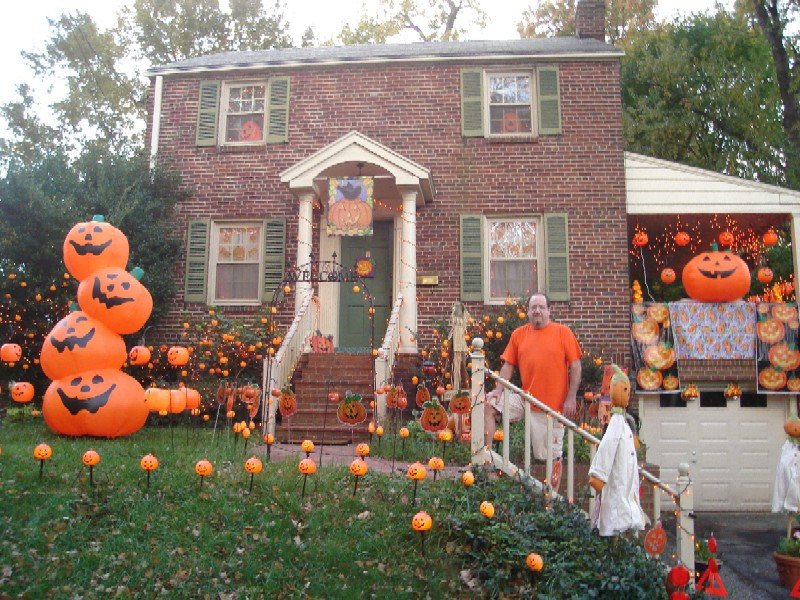 #4. Just because you have a  body like Charlie Brown doesn't mean you have any right to summons The Great Pumpkin.