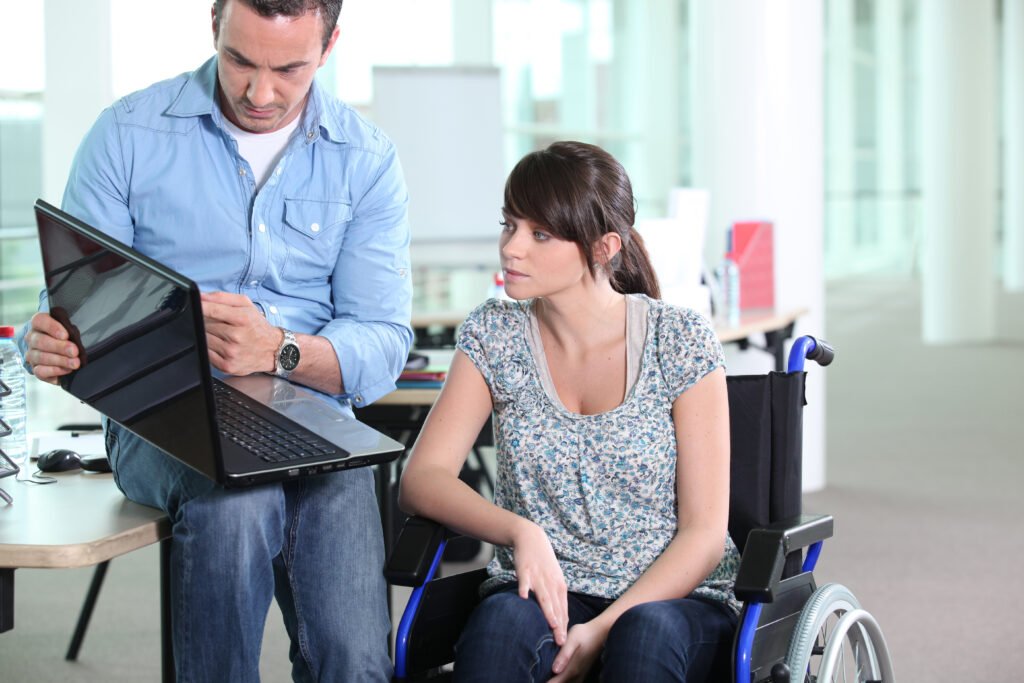 The National Disability Insurance Scheme (NDIS) goal is to help people with disabilities live their lives more independently and fully engage in society. To meet these goals, they have to be accepted as participants in the NDIS and work with its community partners.
Together, they create a plan depending on each person's specific goals. These goals can include their communication, social, and employment skills. Once a plan is created, participants are now faced with three options on managing them:
Self-management involves the participant or nominee being in control of their own NDIS plan. They also have the responsibility to monitor, track and report their expenses. They may choose service providers they want to work with and manage their budget expenditures.
Plan management involves the use of plan managers. These individuals are then responsible for looking over the participant's NDIS plan. This role aims to help participants manage their finances, monitor support quality, and provide support throughout the entire process. They'll handle your budget and keep track of your financial records, too. If you're looking for similar services in Australia, you might want to consider the best NDIS plan managers Victoria can offer, to help you maximise your NDIS plan.
NDIA management, also called agency management, involves the National Disability Insurance Agency (NDIA) more closely. The agency itself manages the plan of participants under this option. The best part of this option is they can feel relieved since the agency handles all responsibilities. These can cover everything, including fund budgeting and monitoring, service quality discussion, and support throughout the duration of the NDIS plan.

How a plan manager can assist with managing your finances
If you decide to have a plan manager for your NDIS plan, the NDIA shall provide funding for this. This fund is separate from the one you'll use for your disability support.
From there, the plan manager and the participant can meet each other and design a service agreement. This agreement may cover what type of plan management mode is suitable between them, which may be face-to-face, technology-based solutions, or a combination of the two. Services like My Plan Manager can offer other modes depending on your needed support.
Other areas that may be included are the resolution process in case of disputes, the pricing, and further details the parties may consider necessary. Since a service agreement is a contract by nature, it should also be ensured that both parties have the capacity to enter into it and fully comprehend its terms.
According to this guide, plan managers can help in two ways for a participant's finances. Here are ways a plan manager can help you with your finances: (1)

They can administer your finances
Under this task, plan managers can administer the financial area of a participant's NDIS plan. The scope of their responsibilities include the following:
Studying the participants' NDIS plan. From what's stated, plan managers can manage and monitor the funding to ensure that the needed support services are met.
Handling claims and disbursing them to the respective support providers. This means that they might need to have some knowledge on how to handle and minimise claim rejections.
Keep and track participants' financial records and statements. These records shall be required for presentation by the program as required.
Provide more comprehensive access to support providers, including those that are not registered with the NDIA. However, this doesn't mean unlimited access to all support providers as it's limited by the NDIS price guidelines. (2)
A dedicated plan manager can help streamline the NDIS plan process for participants by clearly defining who is responsible for each support. As financial administrators, they can allow participants the opportunity to track goals and plan as they move forward in life.

They can provide training and support
There are various disabilities that a person can have to be eligible for NDIS participation. These disabilities can be in the form of intellectual incapacity, autism spectrum disorder, physical impairments and many others. (3)
Depending on a person's disability, plan managers can also provide them financial management training. These training are targeted so participants can manage the support-related tasks listed on their plan.
Specifically, plan managers can provide training so participants can do the following:
Gain the necessary skills when it comes to budgeting, monitoring, and tracking their finances. They also have organizing and recording skills, and they can pay providers according to service agreements may be included here.
Manage their own plans.
Find appropriate providers and assess if their support is aligned to one's plan and budget.
NDIS plans require knowledge working with different support providers. If you are a participant, it may be easy to become overwhelmed. A plan manager's training and support can help you understand how your plan works and provide what you need to make informed decisions about your future.
Conclusion
Not all disabilities under the NDIS can benefit from plan management. However, if you think you require more assistance with your plan, hiring a plan manager is highly recommended. They can allow you to manage your finances and provide training to help you become financially independent. With a better understanding of what plan management is all about, you can now determine whether it's the right option for you or not.