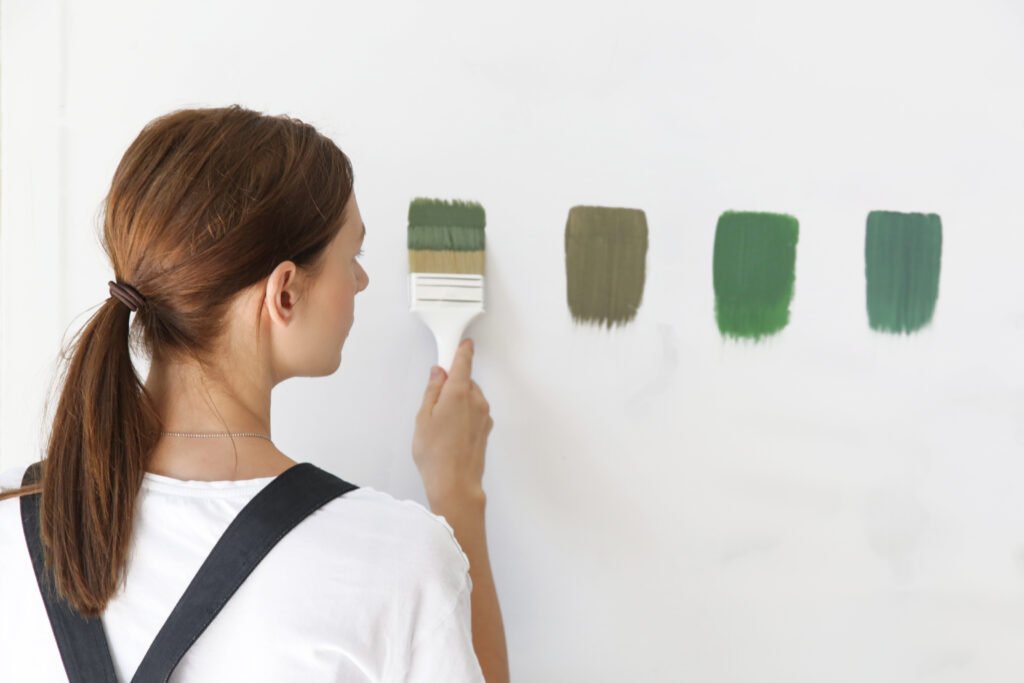 Investing in high-quality masonry paint is a good way to maintain and protect the exterior surfaces of your property. Masonry paint is mainly acrylic-based paint, and it's extremely versatile, as it can be used to coat almost every wall material, such as roughcast, existing emulsion, substrate, and concrete, among others. It is known to cover up mold stains, cracks, and other flaws that can make the exterior of your home seem unfavorable, whether it's man-made or an effect of weather conditions.
You may want to use masonry paint for your property to improve the resilience and appearance of your walls. Not only is it more durable and long-lasting, but there's also a wide variety of masonry paint colours to choose from. In addition, it can come with a smooth or textured finish, so you can easily find one that suits the look of your property, be it traditional or modern.
As with most products, selecting the right one is essential if you want to get the most out of it. This article discusses the various factors you should consider in selecting the best masonry paint for your exterior surfaces.
Finish
Both types of masonry paint are sturdy enough to protect your property while also making it look good. However, you need to understand the differences between the smooth and textured formulations so you can ensure that you choose the best one for your home.
Textured masonry paint will give your exterior surfaces a coarse or rough finish. It's easy to apply on smaller rough surfaces, and it's the ideal choice if you have minor blemishes and cracks to cover up. It requires more maintenance and more cleaning, but it shouldn't be a problem, as it's not that difficult to clean. If you live in an area that's prone to inclement weather, you may want to choose this, as it's known to be durable enough to withstand extreme weather conditions.
Smooth masonry paint, on the other hand, can provide a smooth, creamy, and even finish to your walls. It's much easier to clean and requires less maintenance than textured masonry paint. It can withstand harsh weather as well, but it's not very effective at covering up blemishes or cracks.
Color
The exterior of your home is essentially the first impression a visitor or potential buyer will have of your property. For this reason, you should give a lot of consideration to the color and texture of the paint you plan to use.
If you're trying to give your home a new look, having a clear picture of the theme or style you want for your home's exterior will assist you in choosing the right paint color. There is a wide variety of colors available, but if you already have a style in mind, you can easily narrow down your choices to the few shades or colors that suit it.
As you look through different colors, you may have a difficult time visualizing it against your house. If this is the case, you can apply different masonry paint colors on a tester surface, such as a pot, card, or board, and inspect them to see how the paint will look on your home's exterior. You can also view the testers under different light conditions to see how the paint will look at different times of the day. This test will allow you to choose the best masonry paint that suits your property.
Breathability, Flexibility, and Water Resistance
The exterior of your home is exposed to changing weather conditions and different elements that may be harmful to it. For this reason, you need to ensure that the masonry paint you purchase has the relevant qualities that allow it to withstand these things and protect your house better. In particular, the main qualities you should be looking for are breathability, flexibility, and water resistance.
All these factors are equally important. Masonry paint has to be breathable so that moisture isn't trapped within the walls, as it could cause your wall coatings to peel or bubble. In line with that, water resistance is a quality you shouldn't overlook, as it helps prevent moisture from penetrating the walls in the first place. Lastly, the masonry paint you choose should be flexible enough to adjust to changes in humidity or temperature so that it doesn't flake or crack.
Conclusion
Having the right masonry paint for your home's exterior will not only help improve its appearance, but it will also ensure better durability for your walls. Given its importance, you shouldn't make the mistake of prioritizing only its looks. Make sure to consider the factors mentioned above so you can make the most of the masonry paint you choose.