The Macallan Sherry Oak 12 Years Old Limited Edition Veasey Boxes ($50)
The Macallan has partnered with British X-ray photographer Nick Veasey to create six awesome collector's boxes, each with one of Veasey's photos that showcases the "Six Pillars" that define The Macallan: the spiritual home, curiously small stills, the finest cut, exceptional oak casks, natural color, and peerless spirit. That all may be a little touchy-feely for you, but the point is that the boxes look totally amazing, and The Macallan makes some of the best whisky in the world.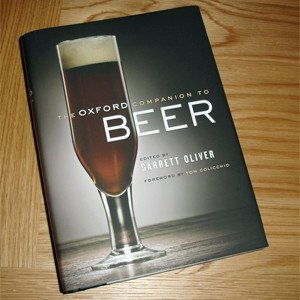 The Oxford Companion to Beer ($35)
This massive tome has the power to turn you from beer lover to beer connoisseur. With contributions from more than 160 beer experts, The Oxford Companion to Beer is an encyclopedia that outlines the history of beer and its social/political/economic/cultural impacts around the world. It'll also serve as a guide to help you understand brewing methods and define terms like "dry hopping" and "cask conditioning" — which are probably techniques that cause you to like a few of the beers you drink. Oh, and yes, there are plenty of pictures.





Omaha Steaks Bacon-Wrapped Filet Mignon ($55)
Filet mignon is the most tender and expensive cut from the tenderloin. And whether you want this set of six bacon-wrapped filet mignons for yourself, or to have on reserve if you decide to prepare a restaurant-grade meal for a woman, this package from Omaha Steaks won't disappoint.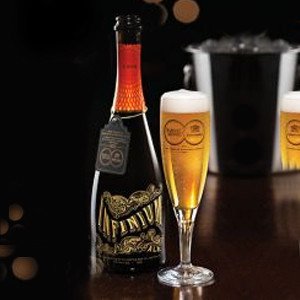 Infinium ($20)
Miller High Life may be known as "The Champagne of Beers," but this new, limited-edition brew is the beer of champagnes. Co-created by Sam Adams and Bavarian brewer Weihenstephan, the champagne-like beer is made with four traditional beer ingredients — malted barley, hops, water, and yeast — and comes in a 750 mL cork-topped bottle. Better hurry up and order it; only 15,000 cases were produced.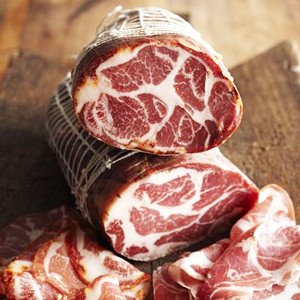 Olli Salumeria Hot Coppa ($55)
This brand of hot coppa — premium pork salted and seasoned with pepper, bay leaves, chili powder, and paprika — is made from heritage Berkshire pigs that were raised on small family farms. Each piece has been individually salted and hand-rubbed with spices, and each 1 lb. order can be used on sandwiches or as part of a platter with cheese and veggies.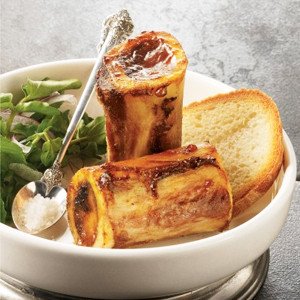 Veal Marrow Bones ($100)
To prepare these meadow-raised veal marrow bones, lightly brush the bones with olive oil, season with salt and pepper, and pop them into the oven on a roasting pan. In 15-20 minutes, they're ready to eat. The 24-piece order feeds 2-4, so feel free to invite a friend to share, or hog them all for yourself and send your cholesterol through the roof. When you're done, save the bones and pan drippings to add depth to your own sauces, soups, or stocks.





OXO Silicone Oven Mitt with Magnet ($15)
If you cook (and if you have hands), a solid oven mitt is incredibly useful. These flame, stain, and steam-resistant mitts are safe up to 600 degrees. The silicone ribs supply better grip control, and you can toss them in the washing machine for easy cleaning when you're through.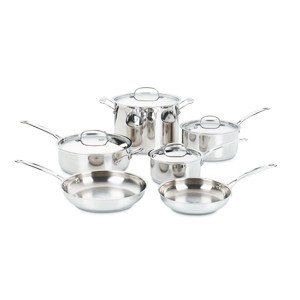 Cuisinart 10-Piece Chef's Classic Cookware Set ($150)
Even kitchen novices need quality cookware to make the most of their meal. Complete with skillets, saucepans, a sauté pan, a stockpot, and lids, this 10-piece aluminum and stainless-steel set from Cuisinart will heat your food evenly without altering its flavor. Their solid stainless steel riveted handles will also stays cool even while on the stovetop.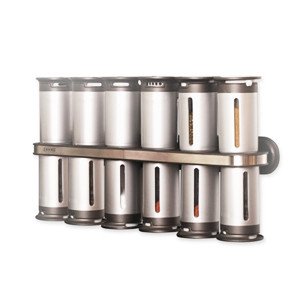 Zevro Zero Gravity Magnetic Spice Rack ($30-$50)
It's not easy to find "manly" spice racks, but we've done it. You can hang the magnetic spice cans anywhere within an arm's reach of your stove or cooking-prep area, and opt for one that holds six or 12 metallic spice containers for $30 and $50, respectively.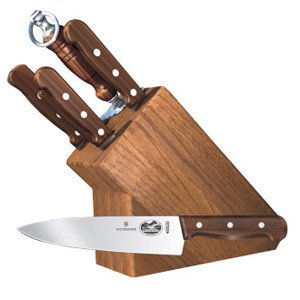 7-Piece Block Set of Swiss Army Knives ($315)
These high-carbon stainless-steel knives are top of the line and will cut through meat, fruit, and fingers with ease. The Swiss-made cutters have stainless steel blades and non-slip Fibrox handles, and each set comes with a lifetime manufacturer's warranty. The set includes:
• One 3-inch shaping knife
• One 3-inch paring knife
• One 3-inch serrated tomato/utility knife
• One 8-inch chef's knife
• One pair kitchen shears
• One honing steel
• One storage block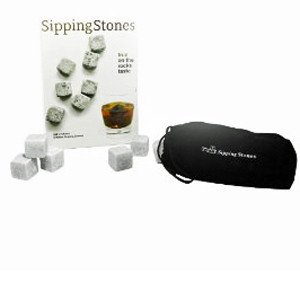 Sipping Stones ($15)
Unless you're drinking whiskey and water, putting ice in your booze will leave you sipping diluted hooch. That won't happen if you swap ice for Sipping Stones. The stones are made from soapstone and they're used just like ice: Store them in the freezer, then drop them into your glass of whiskey when you're ready for a drink. We know you're thinking it, so we'll answer: They will not make your drink taste like rocks.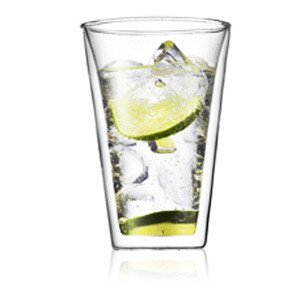 Bodum Canteen Glasses ($30)
Bodum's line of Canteen glasses are made from mouth-blown, lab-quality borosilicate glass. They're designed with two layers — one that keeps hot drinks hot, and another that keeps cold drinks cold. You'll never burn your hand when gripping and no messy condensation will appear on the glasses' outside. Bonus: They look real classy-like.