Powerskin SpareOne ($100)
At this point, we're all pretty much useless without a cellphone. This purpose-driven phone doesn't have any apps — not even Instagram — but it will hold a charge for up to 15 years with just a single AA battery. It doesn't need a SIM card to make emergency calls, and it will work anywhere you can find a GSM network. It's built rugged to withstand extreme temperatures and moisture, and can even work as a flashlight in a pinch. It's the perfect thing to have around if you put yourself into situations where it's more important to be able to call for help than to play Angry Birds.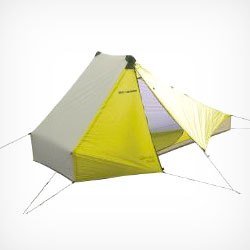 Sea To Summit Specialist Duo Tent ($500)
This two-person tent weighs less than 2 lbs. including poles and pegs, which means you won't have to take turns carrying it. The shell is made from an ultra-light nylon fabric that's both breathable and waterproof, so it can stand up to crappy weather. Mesh panel doors keep out bugs while allowing for ventilation, and there's plenty of room inside for two normal size people and a whole bunch of empty Clif Bar wrappers.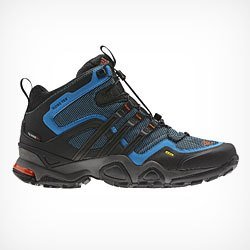 Adidas Terrex Fast X Gore-Tex Mid Boots ($130)
Most hiking boots have the aesthetic appeal of Birkenstocks and socks, but these waterproof kicks strike a solid mix of sexy and survivalist. The Gore-Tex membrane keeps your feet warm and dry, while the speed lacing system helps prevent blisters with a tight fit. The bottom uses Continental rubber for increased grip and the sole is built much like a sneaker, so you'll actually have a shot at outrunning that bear. (Just kidding! You're a goner.)