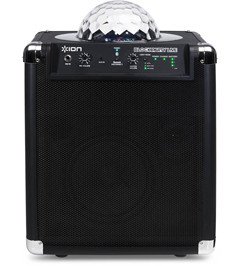 #. Block Party Live ($180@ Amazon.com)
Why would you want an app controlled wireless portable speaker with a four-color LED light dome fixed to the top? What a dumb question. The Bluetooth-enabled speaker allows you to control the playlist from afar with your iPhone, iPad, or smartphone device, while the microphone included with the purchase provides the opportunity to make announcements, amplify vocals, or go full karaoke in your backyard, around the campfire, or living room. What's more, a separate app allows you to control the four lighting modes as well.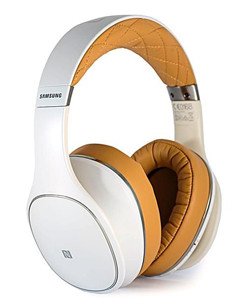 #2. Samsung Level One Wireless Headphones ($244 @ Amazon.com)
Active Noise Cancellation for crystal clear audio 3.5mm Wired or Bluetooth wireless connectivity Smart Touch, button-free controls 15 hours of talk/listening time Introducing the new Samsung Level Over wireless headphones. Offering both wired and wireless, these versatile headphones are the perfect solution for consumers who appreciate both premium sound and the freedom that wireless technology has to offer. The Level Over works with Samsung Galaxy smartphones and tablets or any device with built-in Bluetooth technology or 3.5mm connectivity.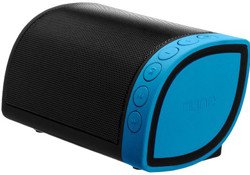 #3. Cruiser Portable Bluetooth Speaker ($80 @ Amazon.com)
Hook the Cruiser to your bike's handlebars or your crib and enjoy tunes on the go via Bluetooth (up to 33 feet). You can also charge your device or take calls while, ahem, cruising.  Of course, don't allow its main purpose to keep you from lugging it with you on camping trips or lazy days at the beach.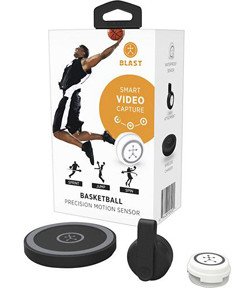 #4. Blast Precision Motion Sensor ($130 @ blastmotion.com)
For ballers who want to level up their game, Blast's Basketball sensor records video as well as keeps tabs on important stats like hang-time, vertical height, and acceleration. Setup is a cinch: download the IOS app, strap the sensor to your waistband, sync it via Bluetooth to your smartphone or tablet, and ball it up. That's it.