2016 Holiday Gift Guide: Sports and Rec.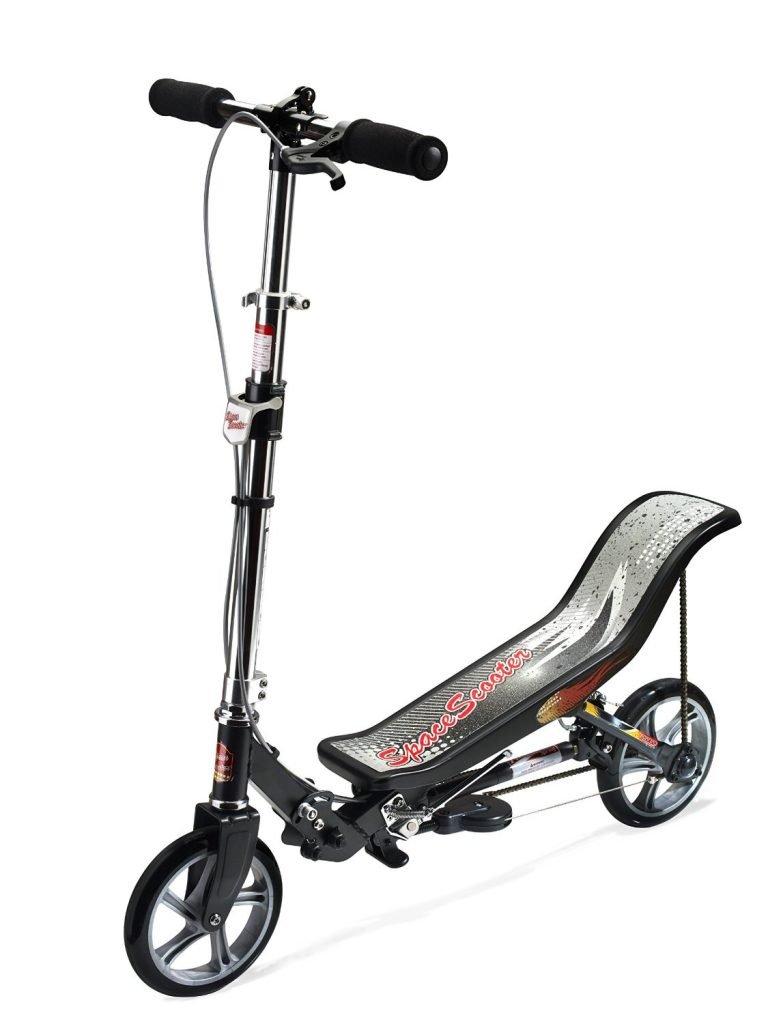 The hybrid SpaceScooter gets you from A to B while making you torch a few calories — which means it's the perfect scooting tool to keep your spare tire in check. The hybrid bike-scooter can reach up to 17 mph (although it feels faster when you're cruising) and is powered only with a pump-and-go action that's similar to a seesaw. Best of all, it folds up for easy transport.
We were sent one to test and after some initial growing pains — we neglected to read the manual or watch the included disc that demonstrates how to effortlessly set it up and break it down — the 18-pound Space Scooter was up and running. The seesaw action took a few minutes to get used to, but after that, it was just like riding a bike, er, scooter. Easy peasy.
The SpaceScooter's weight limit is 200 pounds, so if you're looking to wolf down Santa's cookies and devour Mrs. Claus' pies, step on a scale first. Then hop on the SS and start to move so you burn some of those extra calories.