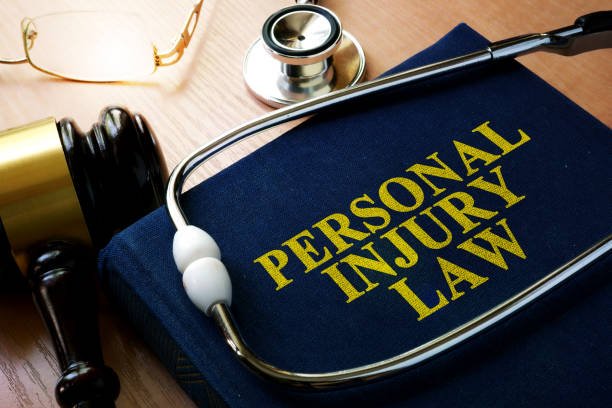 If we could anticipate accidents, we probably would be able to avoid them. Of course, that would leave personal injury attorneys out of a job, but we would enjoy more relaxed, uncomplicated lives. 
But accidents happen, even to the best of us. Not every slip or fall warrants a lawyer, but when it does, you need to hire an experienced slip and fall attorney.
After you submit an insurance claim for your injury, things can quickly start feeling complicated. That's where the attorney you hire makes a difference. So, what should you look for in a personal injury attorney?
Things To Look For in a Personal Injury Attorney
Firstly, you need a personal injury attorney who can settle your case quickly and effectively. Knowing what to look for in a personal injury attorney will help you find a lawyer who can do that for you.
Peer Review Status
One of the first steps someone takes when looking for a personal injury attorney is to ask their friends and family for recommendations. That's understandable because finding a suitable lawyer can seem daunting, especially while recovering from an injury.
But the best testimonials come from a prospective lawyer's colleagues. Other lawyers will be the most informed about an attorney's expertise and familiarity with personal injury cases.
They understand the nuances of law better than laypeople. If there's someone the lawyers around you trust, listen to their recommendation.
Experience With Personal Injury Experience
You should also consider a lawyer's expertise. If you have a family friend who works at a law firm, it's tempting to ask them to take on your case. But that's only a good idea if they know something about personal injury.
Just as you wouldn't see an oncologist about a stubbed toe, you don't want a personal injury attorney specializing in corporate law.
Once you send a claim to your insurance company, proceedings can become complicated. You must hire an attorney fluent in the nuances of personal injury and not another field. That way, you'll be better placed to get an appropriate settlement.
Previous Case History (settlements/taken to trial
Another consideration when looking for a personal injury attorney is their case history.
Partly that's to prove they have the relevant expertise to take your case.
But you should know their record for taking cases to trial versus settling. You don't want to hire a personal injury attorney who persuades you to settle for less than you should.
Ensuring your claim goes to court can increase your chances of getting a better case outcome. So, pay attention to client ratings and reviews. A reputable lawyer often lets you talk to former clients about how they felt a case went, too. That can be helpful when forming an opinion of your prospective attorney.
Strong Communication
Finally, you need a personal injury attorney that communicates clearly.
Legal language can sound incomprehensible to people who don't read it daily. That's most of us. So, it's vital that when looking for a personal injury lawyer, you find someone who can break complex language down into accessible terms.
You also need someone who keeps you in the loop about how the case is progressing (or even when it isn't). Be wary of lawyers with reviews that suggest they have a poor email response time. Otherwise, you may miss significant case developments.
Final Thoughts
Above all else, you need to feel comfortable with your personal injury attorney. These cases can become extremely personal.
You must feel secure handing over information like your medical history. You should equally feel free to ask any questions as they occur to you. With that in mind, never underestimate the value of strong communication and a lawyer's reputation among their peers.
Injuries can be stressful at the best of times. Hopefully, this list makes knowing what to look for in a personal injury attorney easier and helps you find the right person to represent you.